News
Welsh Government 'losing control' of covid situation, say Plaid Cymru
//= do_shortcode('[in-content-square]')?>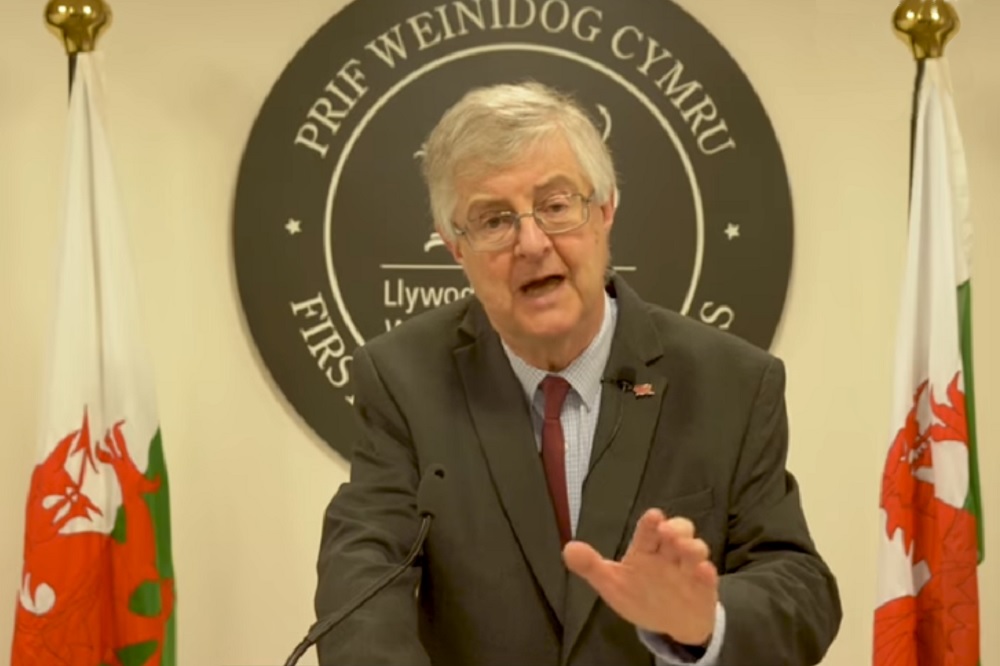 The Welsh Government is "losing control" of the covid situation according to Plaid Cymru.
The nationalist party made the comments in the wake of the announcement by the First Minister Mark Drakeford yesterday that Wales is to go into an Alert Level 4 lockdown following the Christmas period because of a surge in cases.
Plaid Cymru Shadow Minister for the Economy, Helen Mary Jones MS, has called on the Welsh Government to increase financial support and isolation accommodation to enable people to isolate safely.
First Minister, who has described the situation as "extremely serious" one in five people are testing positive for the virus, and there are record levels of people in hospital with it.
He said that a press conference yesterday that there are 2,100 people in hospital with Covid-19, and this includes 98 people who are intensive care. This means there is the equivalent of 5 full general hospitals dealing with only coronavirus.
To try to tackle the situation, all close contact services, including all non-essential retail, leisure and fitness centres will close when the new restrictions come into force at the end of trading on Christmas Eve.
All hospitality premises will close from 6pm on Christmas Day. On December 28 at the end of the five-day Christmas period, tighter restrictions for household mixing, staying at home, holiday accommodation and travel will come into force.
The Welsh Government has insisted that there would be support in place for businesses that are impacted by this, and it claims that the support it has offered so far during the pandemic is the most generous in the UK.

'Gravity' 
Plaid Cymru Shadow Minister for the Economy, Helen Mary Jones MS, said that with positive cases in Wales rising to record levels it is crucial that the reporting of data is both timely and robust.
"The public need a complete and current picture of the situation to realise the gravity of what we are facing. We need urgent reassurance that the failings have been addressed," she said.
"I fear that the Welsh Government is losing control of the situation. The latest data saga shows that the situation is far worse than expected and tighter restrictions must now be introduced earlier in areas that have reached the Tier 4 threshold – based on the basis of rationality to reflect local levels of Coronavirus cases.
"However, restrictions alone though are not the answer. Test, trace, support and isolate must all work together.
"People need to be encouraged to self-isolate where necessary with increased financial support and isolation accommodation, businesses forced to close need to be able to hibernate fully and the test and trace system needs to significantly increase the amount of close contacts it reaches with 24 hours.
"It is this lack of a clear strategy and messaging that is seeing the Government's credibility waning and it's struggling to take the public with it more and more each day."