News
Welsh Tory MP compares Brexit deal to fall of the Berlin Wall
//= do_shortcode('[in-content-square]')?>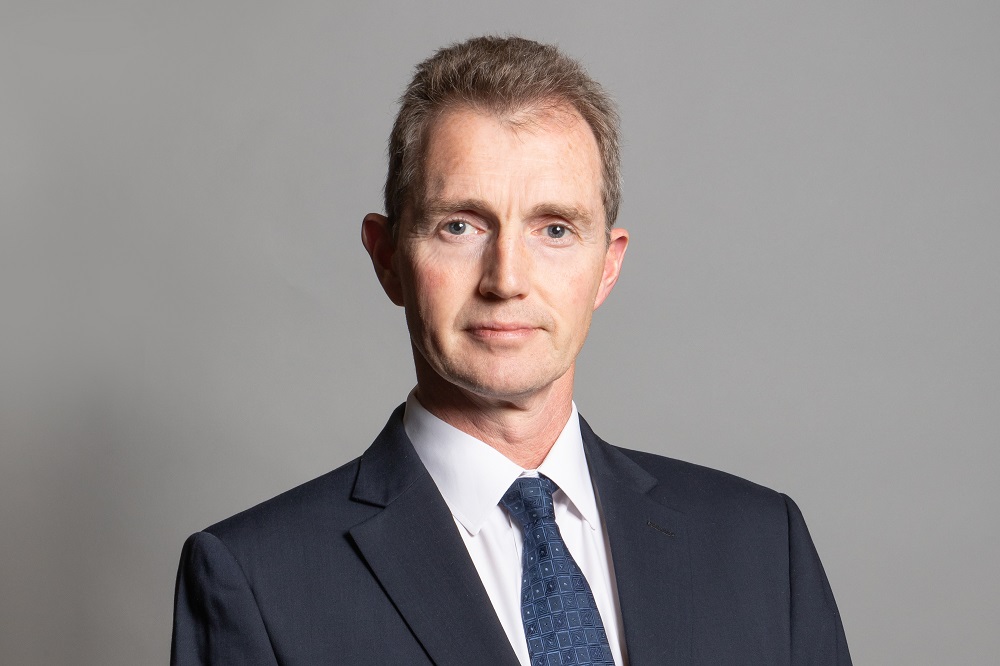 A Welsh Tory MP has compared the Brexit deal between the UK and the EU to the fall of the Berlin Wall.
David Davies MP, a Parliamentary Under-Secretary in the Wales Office, lavished praise on the agreement on Radio Cymru, following the news of the announcement.
He described it as "historic" and compared the agreement between the UK and the trade bloc of democratic nations, with the fall a wall that kept people trapped and under the control of a despotic communist surveillance state.
The Berlin Wall fell in 1989 and paved the way for a reunified Germany. It separated people of East Berlin, which was part of East Germany, and some of whom were shot and killed while trying to escape, from the people West Berlin, which was part of the democratic nation of West Germany.
Mr Davies said: "Well, it's fantastically good agreement, and I'm delighted. This is a historic day, the most historic since the Berlin Wall came down in my opinion because we have shown now we can get control over our laws, our borders, over our money, and at the same time get access to the single market."
A meeting of EU ambassadors has been pencilled in for Christmas Eve to start the ratification process for the deal.
Talks have stumbled over the issues of what access EU boats will have to British fishing waters, and what rights the EU will have to impose retaliatory tariffs should the UK limit that access in the future.
The EU Commission is set publish the draft unofficial text and send it to member states and the European Parliament.
The Welsh Government have raised numerous concerns about the preparations for Brexit if the transition period ends on 31 December, including whether facilities will be ready at Welsh ports in Holyhead and Fishguard.
Other concerns include how the UK Government will replace EU funding.

'Worlds away' 
Plaid Cymru MP for Dwyfor Meirionnydd, Liz Saville Roberts said: "It is clear is that this agreement is worlds away from what was promised to Wales, both in the 2016 referendum and the 2019 election.
"Wales was told that we would continue to have the exact same benefits, that we would not receive a penny less, and that our farmers would be able to sell their produce to the rest of Europe as before.
"The Conservatives have broken their promises to Wales. This agreement will impose significant new costs and complex bureaucracy on Welsh businesses.
"It will threaten the futures of our young people and removes many of our rights as citizens.
"A free trade deal of this kind – ripping us out of the Single Market and Customs Union – is expected to lead to a 5.5% fall in Wales's economic growth. That is not something to celebrate.
"Nevertheless, an agreement does give minimal stability after so many years of wrangling. No-deal would have been calamitous for Wales, so news that agreement has been secured will be a relief to many.
"It is now vital that both sides use this agreement as a basis upon which to build a deep and sustainable partnership. Even outside the EU, Wales is a proud European nation that will always cherish our relationships with our neighbours across the continent."
The Welsh Government's Brexit Minister Jeremy Miles said that "whatever the spin" it was not a good deal.
"This eleventh hour agreement avoids the catastrophe of a no trade deal exit, but it's not a good deal, it's not the future we wanted for Wales, nor that Wales was promised, whatever the spin," he said.
First Minister Mark Drakeford said that any deal was better than no deal but it was "appalling" that Welsh businesses had to wait so long.
"Clearly, we need to receive a copy of the draft Treaty and analyse its terms before commenting in detail," he said.
"But at every stage of the negotiations we have argued for a deal which would allow us to maintain the closest possible relationship with the EU. The evidence tells us this is the way to protect the economy and jobs.
"Faced with a binary choice between no deal and this – indeed any deal – we would prefer a deal.
"However it is appalling that it has taken until a week before we leave the transition period to give the first indication of the terms on which we will trade with our most important trading partner. This will only add to the enormous challenges facing our businesses.
"And while we don't have any of the detail we know this deal is not the one we would have negotiated – after 31 December, Welsh businesses will still face major new barriers to trade; Welsh citizens will no longer be able to travel freely in Europe; and there will be little in it for service sector businesses.
"Even so, this deal is better than the catastrophe which would have been a no-deal. It means we have preserved our relationship with our nearest and most important trading partners. It provides a platform from which better arrangements can be negotiated in the future.
"The Welsh Government will continue to work with all partners, businesses, communities and people across Wales to prepare for and help navigate the end of the transition period and the new relationship with the EU."