News
Wyddfa campaign 'inward-facing, ethno-nationalist cultural revisionism' claims magazine
//= do_shortcode('[in-content-square]')?>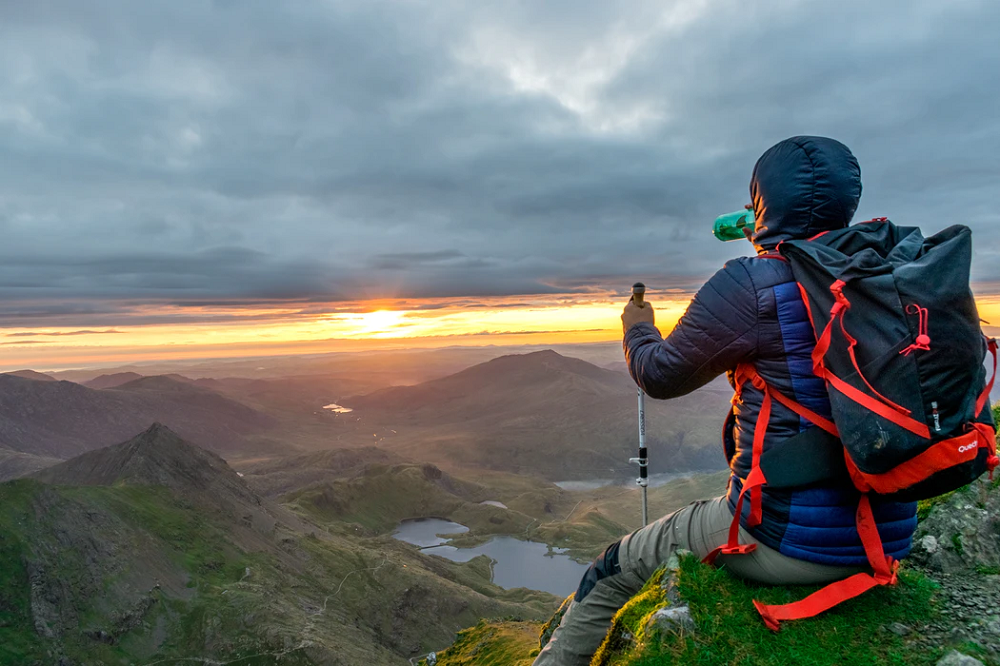 The campaign to use only the Welsh language name Yr Wyddfa instead of Snowdon is "inward-facing, exclusionary campaigns of ethno-nationalist cultural revisionism" according to a conservative magazine.
Writing in The Critic, English director Brice Stratford said that he was "sympathetic to the desire to preserve and promote the Welsh language" but did not see "any valid argument […] that the historic name of Snowdon should be deemed unacceptable".
He said that the name Snowdon was a thousand years old and came with "all that juicy brand recognition for the tourist economy". He added that as Wales was never a colony like other countries who have removed English names for geographical features "the notion that the name is an aspect of any such oppression is ahistorical and unjustified".
"This picking and choosing and imposing of the elements of heritage that serve a fashionable narrative, alongside the purging of those elements that challenge it, is dangerous stuff, and it's hard to see any justification in this instance for invalidating Snowdon as an acceptable alternative that isn't just about anti-Englishness," he wrote.
"I agree entirely that the Welsh language name should be acceptable and at least equally valid, probably more so. A dual name should surely be the order of the day, as with Ayers Rock/Uluru in Australia (though of course the colonial and cultural contexts are nothing alike)."
He adds, in an article that perhaps ironically misspells 'Gwynedd' in its first word: "Deleting the historic name of Snowdon is not about preserving anything. It is not about inclusivity, nor conserving Welsh culture. It is about distorting it.
"The English are very good at calling out and attacking inward-facing, exclusionary campaigns of ethno-nationalist cultural revisionism when they're perpetrated by other Englishmen (or by Americans), but less so when it's a Welsh county councillor or a Scottish Nationalist."

'Kicking the can'
The article follows a motion by Gwynedd Cllr John Pughe Roberts that Wales' highest mountain, at 3,560ft, should only be referred to by its Welsh name, which was rejected by Snowdonia National Park Authority.
The Authority's Chair, Wyn Ellis Jones said its members had decided there was "no need to consider the motion" that day, because a Welsh Place Names Task and Finish Group has already been appointed to look into the issue.
But John Pughe Roberts, who represents Corris and Mawddwy, accused the councillors who opposed his motion, of not having "any confidence in the Welsh language" and of "kicking the can down the road".
A petition has now been launched for a national park authority to ditch the name Snowdon.
John Pughe Roberts' motion said: "That the authority hereafter uses only the authority's Welsh name for the authority and that this becomes relevant in any language i.e. 'Parc Cenedlaethol Eryri' and never uses 'Snowdonia National Park' again.
"The same should apply to 'Yr Wyddfa' – never to use the name 'Snowdon' for it again."
Following the decision to reject the motion, Cllr John Pughe Roberts told Nation.Cymru: "I'm disappointed that they don't have any confidence in the Welsh language. For me, we need to have confidence in the Welsh language, and there's no point talking about independence if we haven't got any confidence in the language.
"It's gone to another committee – kicking the can down the road. I'm not happy of course. It's a bureaucratic way of doing it.
"They've decided to put it to a committee and see what the committee says. They rejected this motion.
"To tell the truth Cllr Edgar Owen from Waunfawr, he opposed the motion, and he didn't want to speak about the motion to be honest.
"They didn't talk about it a lot. I was pretty disappointed that every Plaid Cymru member apart from one voted to oppose the motion."
But SNPA Chair Wyn Ellis Jones said: "Authority members decided that there was no need to consider the motion today as a Welsh Place Names Task and Finish Group has already been appointed.
"This follows previous consideration by the Members in a Working Group which recommended to establish and adopt guidelines to guide the use of place names by the SNPA. Members will consider these issues once the Task and Finish group is able to make recommendations.
"The Authority is committed to protect and promote the use of native place names for everyday use and future generations."
The proposal to use only the Welsh name for Yr Wyddfa has been met with a mixed reaction in the UK press, with the Telegraph among the publications backing the move.
The Conservative-backing paper said that the "Anglicising of Welsh places and landscapes is becoming endemic" and "driving a dagger through the heart of the language".
In an editorial by News Editor Gareth Davies, the newspaper also adds that "natives have long been priced out of idyllic Welsh villages by mainly English people snapping up second homes".
The article adds that you "shouldn't change a name for the sake of it" but that Snowdon is "a needless title that has seemingly caught on to appease people unable to pronounce Yr Wyddfa".