Opinion
A vacuum abhors nature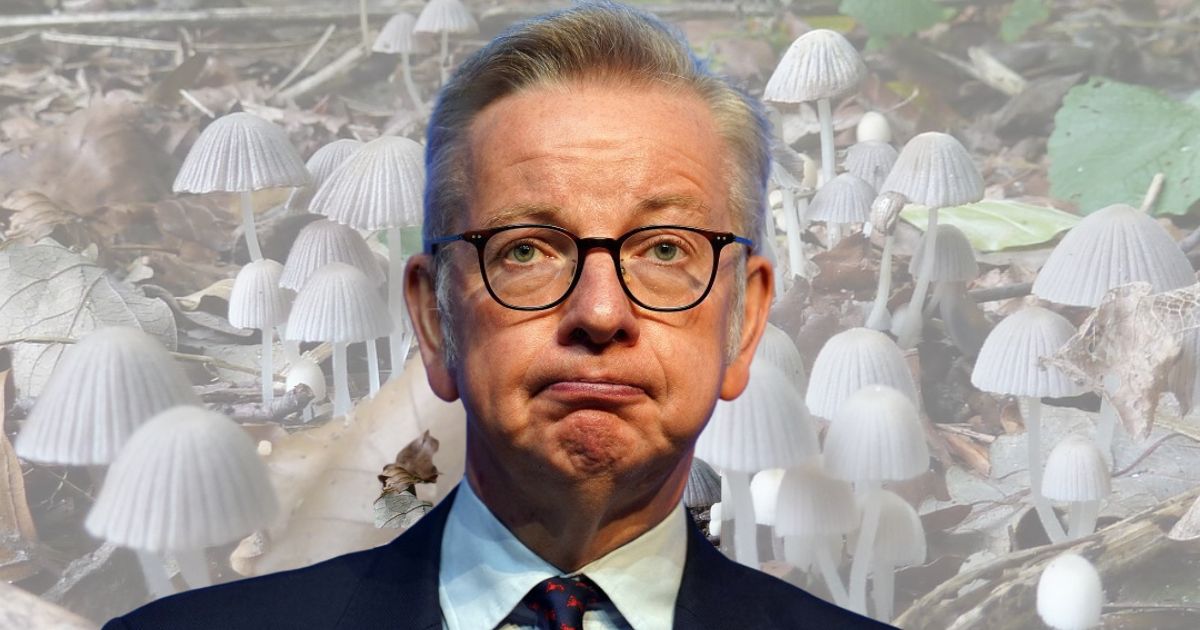 Ben Wildsmith
When, in 2019, Michael Gove said, 'We know we must do all we can to protect our precious natural environment,' we were yet to discover that his own natural environment was the dancefloor of an Ibiza night club.
I have some sympathy here. As a child of the suburbs, I grew up in magnetic thrall to the city; that was where it all happened and where I wanted to be. Consequently, my understanding of the natural world is shamefully sketchy. I like how it looks but am less keen on its tendency to sting my neck or stick to my unsuitable shoes.
I prefer to experience the countryside — as I do anything that poses the remotest peril to my soft-sinewed, precious wellbeing — in books or from the decking of a nicely appointed gastropub.
'Is that a red kite?'
'No.'
'Oh… More tartiflette?'
I am aware, however, that this is a wretched state of affairs. I have a friend who races home of a Friday to assemble his kit for a weekend's bivouacking. He's never happier than tethered to a snowy mountainside with his Calor gas stove, Ordinance Survey map, and Swiss mountain knife.
Where my Facebook feed is full of pictures of Mrs. W's cooking and doggo memes, his features him staring flintily across ravines with an expression that suggests hard-won comprehension of man's humility before the elements.
I haven't told him that I put the central heating on at one minute past midnight on September 1st, he's not my dad.

Watery silence
Nature is bracingly three-dimensional. To reckon with it meaningfully requires an acceptance of dangers that can't be bargained away.
It's no good complaining to a riptide that it is interfering with your freedom of speech as, indifferently, it drags you to an eternal, watery silence.
The current Westminster government floats miles above the mundane realities of organic life. Like monks devoted to an arcane and peculiarly absurd religion, ministers address us solely in terms of abstract concepts.
Each day, freedom of speech jostles with 'sovereignty', 'British values', and 'common sense' to be wrapped up in a union flag and unfurled in the face of catastrophes that would be better addressed by someone who knows how to use an adjustable spanner.
This week, it led them into conflict with RSPB England.
LIARS!@RishiSunak @michaelgove @theresecoffey you said you wouldn't weaken environmental protections.

And yet that's just what you are doing.

You lie, and you lie, and you lie again.

And we've had enough. 🧵 pic.twitter.com/ZHlRmd5po3

— RSPB England 🌍 (@RSPBEngland) August 30, 2023
Red-throated Tit
The society styles itself as 'nature's voice' which, it turns out, sounds less like an Enya track than its commemorative tea towels might lead you to assume.
The response to this glorious example of seditious ornithology was swift and hilarious.
Mark Jenkinson, MP for Workington and proponent of new coal mines, wanted the radicalised twitchers closed down.
The RSPB is an organisation that campaigns in the interests of birds.

Birds are going to suffer because of Tory Party policy (which Jenkinson supports) trashing every part of our environment. 1/2 pic.twitter.com/VLYCD2wSlz

— Mark Jenkinson Watch (@Jenkinson_Watch) September 1, 2023
Inevitably, he was joined by our own Andrew 'Red-throated Tit' Davies who upped the ante by suggesting that charities shouldn't be allowed an opinion on anything at all.
So, the RSPB has been cast on to a crowded naughty step alongside delinquents like the Supreme Court, junior doctors, the civil service, the Welsh and Scottish governments, the BBC, the National Trust, and the RNLI.
Fun-guys
Meanwhile, on the forest floors, our nation's mushrooms were preparing to poke through the autumn soil with their traditionally ambivalent attitude towards human wellbeing.
This year, however, the high-stakes game of spot-the-lethal-breakfast-ingredient has been lent piquancy by our apparent desperation to accelerate human extinction.
You can purchase mushroom identification books that help you discern which 'shrooms are fun guys (Editor: last warning, Ben), and which will elevate an omelette to the climactic experience of your adventure here on earth.
It's not unreasonable to assume these books to be written by the sort of cove who can peer meaningfully at a troubled sky and announce the precise minute that rain will commence.
During my brief period poncing about the Powys hills like a lace handkerchief in the wind, I lived next door to a man of his own square mile who could do this. He was always right, and that's the sort of fellow you want advising you on mushrooms.
This season, however, Amazon is offering unreliable foraging guides that have been written by Artificial Intelligence.
In lower moments, I've toyed with the notion that the potential consequences of this would provide a seemly conclusion to this period of the planet's history. If functionally useless carbon units like myself are persuaded to poison ourselves by machines we imagine to be our superiors, then we had it coming.
But I mustn't think like that, must I?
As a damp summer recedes before September's golden decay, with idiocy clanging around the nation like a knell, eventually the old will yield to the new.
You can find more of The Shrewd View and the rest of Ben's writing on Nation.Cymru by following his links on this map.
---
Support our Nation today
For the price of a cup of coffee a month you can help us create an independent, not-for-profit, national news service for the people of Wales, by the people of Wales.