Opinion
From Brexit to Bregret: the funding crisis facing Wales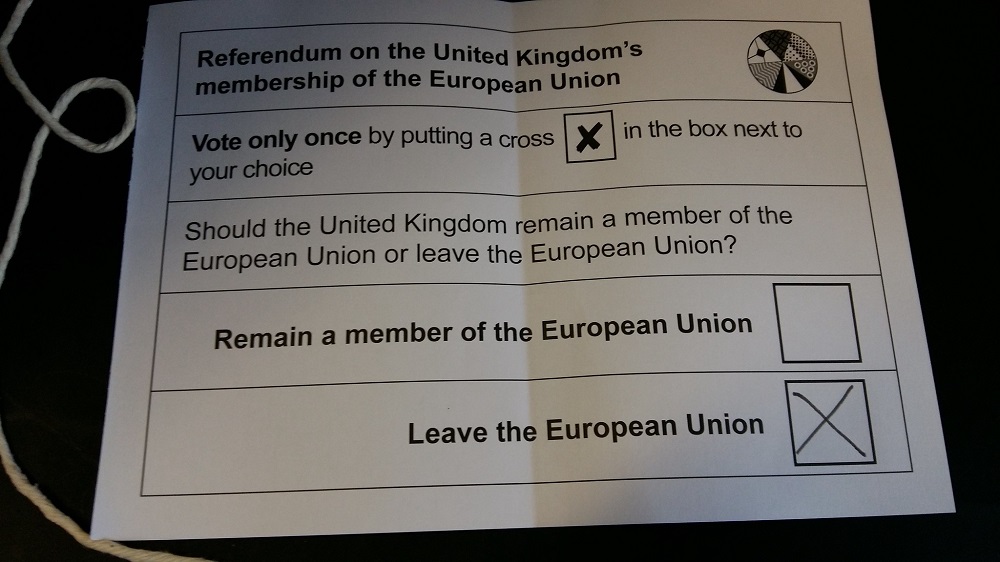 Cefin Campbell MS
As the economic harm that it has done becomes ever clearer, all but the most die-hard Tory Brexiteers are increasingly prepared to admit that Brexit was a mistake. Trade with the Europe has slumped, productivity is down, and there are 4,000 fewer European doctors working in the NHS.
According to Jonathan Haskel, a member of the Bank of England's monetary policy committee, the UK has lost £29bn worth of investment since 2016. And the International Monetary Fund has predicted that the UK's will be the only G7 economy to shrink in 2023.
Recent polling undertaken by Focaldata on behalf of the website Unherd (which has not traditionally been a hotbed of pro-Remain sentiment) found that in all but three constituencies – all of them in the East Midlands – more people agreed than disagreed with the statement "Britain was wrong to leave the EU". In every constituency in Wales, the majority view is that we should not have left.
This recent data reflects deeper trends: 'Bregret' is becoming an important theme in our politics. Where Labour has shied away from acknowledging this, Plaid Cymru has been consistent in calling out the worst economic consequences of Brexit, and calling for the UK to rejoin the single market and customs union as a means of addressing them.

Hollow
During the UK general election in 2019, the Conservatives promised that Wales would not be a penny worse off after Boris Johnson had 'Got Brexit Done'. This promise has rung shamefully hollow. In addition to Brexit's adverse impacts on the Welsh economy – among them the decimation of the Welsh shell-fish industry, and the recently announced closure of 2 Sisters' poultry factory in Llangefni – analysis by the Welsh Government has shown that we will also miss out on European funding to the tune of more that £1bn.
It was promised that the UK's Shared Prosperity Fund (UKSPF) would replace, pound-for-pound, funding that previously flowed to Wales through the European Regional Development Fund (ERDF) and European Social Fund (ESF). Unlike EU funds, the £585 million that has (eventually) been made available to Wales through the UKSPF cannot be directly accessed by businesses, universities and third sector organisations and, crucially, is allocated in a way that bypasses the Welsh Government and the Senedd, riding roughshod over devolution and undermining our democratic institutions.
Likewise, so-called 'Levelling Up' funding is allocated in a way that is ad hoc, nakedly political and which fails to respect the devolution settlement. In the latest levelling up round, not a single penny was received across my region of Mid and West Wales, despite acute need.
Cliff edge
EU funding will dry up for good later this year. I have become increasingly concerned that this represents a cliff-edge for community development in Wales. At the end of 2022, the Guardian reported that a number of third sector organisations were already having to down-size or wind down their operations altogether.
Many of the projects that they have delivered have developed or facilitated access to key services, or plugged critical gaps in the social safety net. Other providers of funding have warned me of a coming wave of demand for replacement funding to keep these programmes going which they are unlikely to be able to meet.
One programme funded through the ERDF is the Ireland-Wales European Territorial Cooperation programme, which has supported cross-border cooperation around green innovation, adaptation to climate change and the development of the tourism and heritage sectors. In its latest iteration (2014-2020) the programme was worth €100 million, which included €79 million of European funding. Despite Wales-Ireland cooperation having been identified as a key concern for the Welsh Government, no funding has so-far been committed to sustaining or building on the work of the Ireland-Wales Programme.
In addition to the £772m that Wales is set to lose from the ESF and ERDF, we are also looking at the loss of £243m in European rural development funding. Over the life-cycle of the current Rural Development Plan, this funding has supported more than 1,200 socio-economic projects. These include, for example, Planed's Community Food Hubs programme, which supports 15 local food hubs across the three counties of Ceredigion, Pembrokeshire and Carmarthenshire.
Jobs
Machynlleth-based Ecodfyi has used European rural development funding to deliver two major projects: Tyfu Dyfi, which promotes community involvement in local food systems; and Trywydd Iach, which provides outdoor activities to improve physical and mental health.
Without replacement funding, these projects – and many more like them – will come to an end in 2023, with knock on implications for jobs, community well-being and local development.
None of the replacement £227 million Rural Investment Scheme funding so-far announced by the Welsh Government has been allocated to supporting these kinds of socio-economic and community projects in rural areas.
This week in the Senedd, I urged the Welsh Government to look at this again, and I would echo that call here. Otherwise we are looking down the barrel of what may be little short of a crisis for community-led rural development in Wales. While this is a crisis made by the Tories in Westminster, we nonetheless need to look for Welsh solutions to it.
---
Support our Nation today
For the price of a cup of coffee a month you can help us create an independent, not-for-profit, national news service for the people of Wales, by the people of Wales.