Opinion
Plaid Cymru needs to forget the gimmicks and present realistic economic polices
//= do_shortcode('[in-content-square]')?>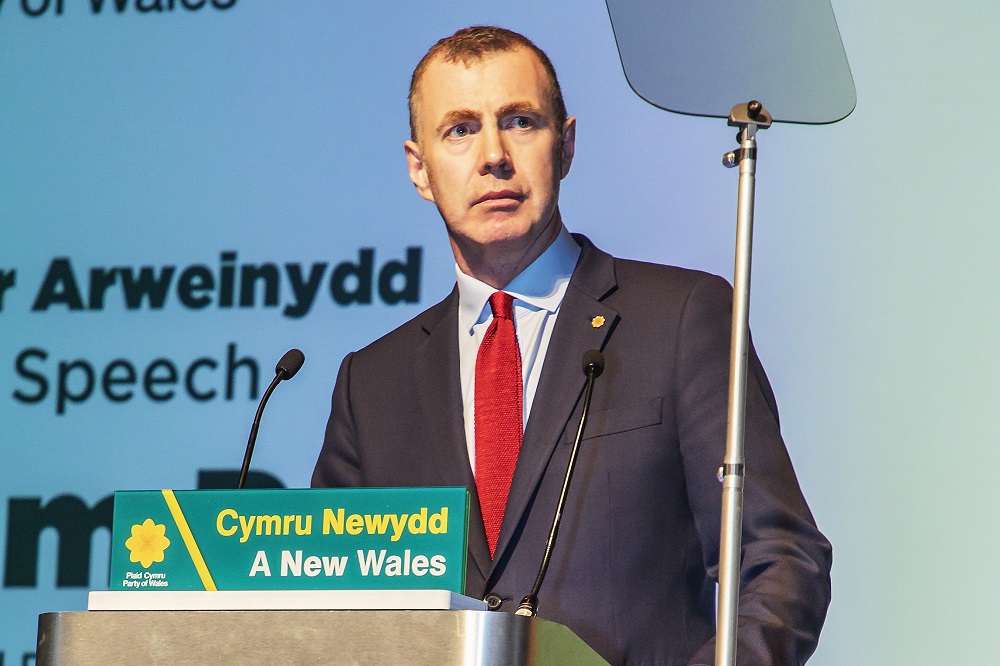 John Ball, former lecturer in economics at Swansea University and an expert on Regional Policy
It is a sad reflection on British and Welsh democracy that political parties are held in such low esteem.
But it's not surprising really when Plaid Cymru's economy spokesperson presents not so much an economic policy as economic make-believe. Politics requires honesty.
First of all, of course, the party's proposed economic recovery plan relies upon a Plaid Cymru government. But quite how this comes about with the party enthusing only over its list candidates and the handful of the constituencies it now represents and one or two target seats isn't clear.
I live in the Gower constituency where the party regularly wins 3000 to 4000 votes despite donkey candidates and no effort in a winnable seat. The silence is thunderous.
Quite how a party with a substantial minority of seats becomes the government requires mathematical gymnastics on a gigantic scale.

Well-intentioned
But aside from the electoral fantasy of a Plaid Cymru government, we have a new plan, 'Re-build Wales', which details what they intend to do when they get there.
Quite how a £6billion green economic stimulus will happen is suitably vague and the grandly named National Infrastructure Commission is a throwback to the questionable activities of the WDA. One wonders who will make up the membership of this worthy body. The plan requires "shovel ready projects", but such schemes as underpin these policies take months – and in some cases years – to become shovel ready.
New homes, retrofitting (whatever that means) existing homes, electrifying the railway system and laying out broadband, worthy though they are, cannot be magicked up overnight – ignoring incidentally the fact that the Senedd has limited powers to expand the railway system.
Whilst it is a well-intentioned idea to assist young people with secure employment and businesses with easy finance, these too require long term detailed planning with subsequent implementation and have an unhappy history of failure.
Mystery
All these schemes look good on paper and procure limited media attention. But aside from the fantasy, the plan falls on two fundamental problems the party fails to address and should!
The first is simple. Any economist worth his salt knows that it is the role of government to create the conditions for growth, not to advocate policies aimed at identifying winners. The latter is a discredited idea with a sad history, not least the (now quietly dropped) sector-specific initiatives that underpinned Ieuan Wyn Jones' disastrous spell as economic minister.
The other is of course cost. As things are now the Senedd powers to raise tax or borrow are extremely limited or non-existent; quite where the magic £6billion for green policies, let alone the money for infrastructure is to come from remains a mystery.
What the party must do is twofold. First, develop and present realistic economic development polices utilising the present – if limited – powers of the Senedd to build an economy from the bottom up. These powers already exist but have never been fully utilised.
The second is perhaps the hardest. The party must be realistic and forget the gimmicks; after May it will be in opposition and its role must be that of opposition – waiting on the side-lines whilst loudly explaining what the current government is doing wrong and why they and their policies would do much better.
This was the success of the SNP in opposition, practical policies, no gimmicks, a sensible alternative government in waiting – but nevertheless never taking its eye off the prize: independence.
Perhaps it doesn't matter. There is no chance of a Plaid Cymru government in the immediate future, so the party can continue to believe that every day will be the first day of spring.