Opinion
Pride, pomp, and circumstance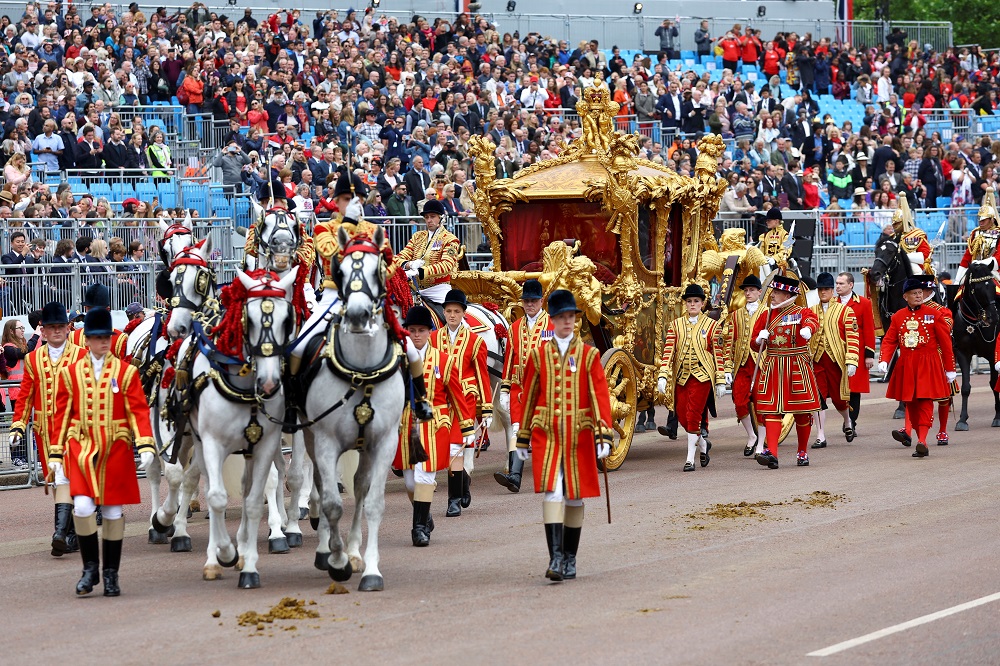 Ben Wildsmith
The opposite of love is indifference, and it would seem that King Charles is feeling its sharpened tooth as a mere 9% of Britons are excited at the prospect of his Coronation.
Here in Wales, where the monarchical footnote has been serving the world's longest apprenticeship, only four Coronation events have been registered and, I don't know about you, but I'm yet to hear anyone mention of it at all.
Charles was conceived around the time that India gained its independence, so when his mother ascended to the throne in 1953 there was already a feeling that the jig was up for the international reach of Imperial pomp.
It was slow dying, however, and people could be relied upon to fork out for bunting and Union flag place mats at the Silver Jubilee and Charles' wedding.
Queen Victoria's idea that the royals should serve as a model for the nation's family life still had some currency in 1981.
Here we see an image of children in Bettws being taken for fools by the adulterous prince.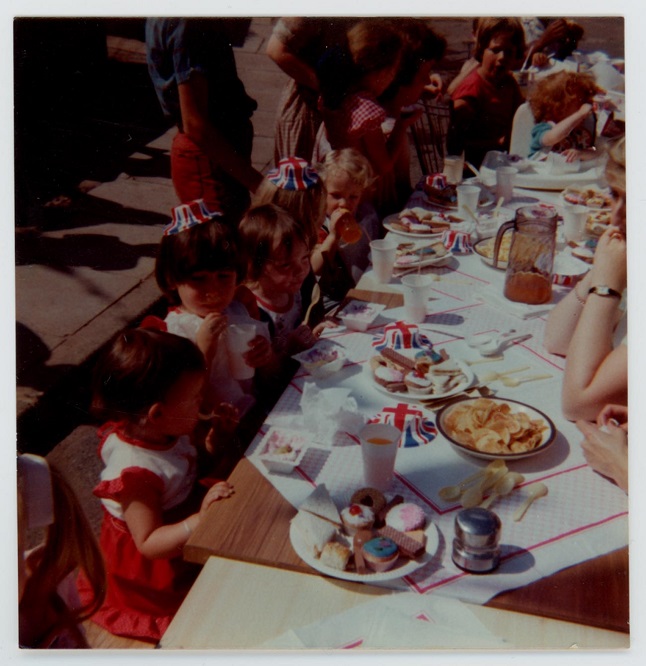 Ceremonial doings
Pageantry, we were told, gave the UK a unique place in the world. Originally, the idea was to show off all the stuff that had been nicked from around the globe as a reminder of who ran the show.
While the empire disappeared the spectacle carried on, at vast expense, as we were assured that it was the prime driver of tourism to the nation.
So, within Charles' lifetime, the ceremonial doings of his family have devolved from imperial statecraft on the level of a US presidential inauguration, to occasional competition for the Porthcawl Elvis Festival.
It is, therefore, extremely inconvenient that a prominent tourist from Scranton, Pennsylvania seems to have gone to some lengths to give Charles' celebrations a swerve.
The breathless outrage of GBeebies grifters at President Biden's no-show is predictably baseless in historical precedent. US presidents do not routinely attend British coronations.
The optics of Biden's jolly in Ireland, however, do seem to suggest a less than reverent attitude towards the sceptred isle.
For a start-off, Biden's reason for not attending the Coronation is that he couldn't face the trip so soon after his visit to Ireland.
I mean, where are his priorities? If you are offered free tickets to the Porthcawl Elvis Festival, you don't go on a pub crawl in Bridgend the week before and duck out of it.

Anachronistic attitudes
If Biden hadn't done enough to leave the right-wing press with suspicious minds, his latest flame turned out to be Gerry Adams.
Again, though, there's nothing new about American presidents Irishing around in the run-up to elections. The Irish-American electorate expects it.
What's different, though, is that Biden explicitly emphasises his Irish roots and downplays his English ancestry.
This reluctance to identify with England, and by extension Britain, is indicative that the British brand has ceased to be merely tarnished in the international court of opinion and is now toxic.
Anyone who travels will be painfully aware of the pitying giggles that a UK passport elicits around large parts of the world and it's increasingly worth the time to explain where and what Wales is if someone asks where you are from.
An Irish passport, a few words of Welsh, or Scots can be a get-out-of-jail-free card from being identified with the anachronistic attitudes of Boris Johnson and Nigel Farage.
The Koh-I-Noor diamond will apparently be absent from Queen Mary's crown when Camilla becomes queen and inherent to that decision is the acknowledgement that the proceedings represent something taboo and publicly unacceptable on the world stage.
For, if the Elizabethan age had a purpose, then it was surely to sever Britain's future from its imperial past and demonstrate to the world that the country had learned from its misdeeds. Instead, national institutions have clung stubbornly to the accoutrements of empire.
Justifying absurdity
Eddie Izzard once noted that when the world was enthralled by the genius of working-class, British creatives in the 1960s, the Establishment missed a trick.
If the queen had hopped in an E-Type and learned to clap on the offbeat, then the privileged end of society might have been jolted from its torpor and pointed towards a future grounded in reality.
Instead, they doubled down as the world moved past them and are now defended by a shrinking band of elderly obsessives and 'royal experts' whose livelihoods depend upon justifying absurdity.
King Charles ordered research into royal links to slavery last week. The world at large, however, made its minds up about the moral qualities of British imperialism long ago and an institution that is supposed to lead is decades behind the international consensus.
When the king dons his coronational jumpsuit and fulfils what he imagines to be his destiny, it will be to disinterest at home and mounting derision abroad.
Not only has the royal ship sailed, it has sunk with international goodwill to the UK onboard.
You can find more of The Shrewd View and the rest of Ben's writing on Nation.Cymru by following his links on this map
---
Support our Nation today
For the price of a cup of coffee a month you can help us create an independent, not-for-profit, national news service for the people of Wales, by the people of Wales.