Opinion
Targeting the homes of politicians is the wrong way to protest – and Leanne Wood should recognise that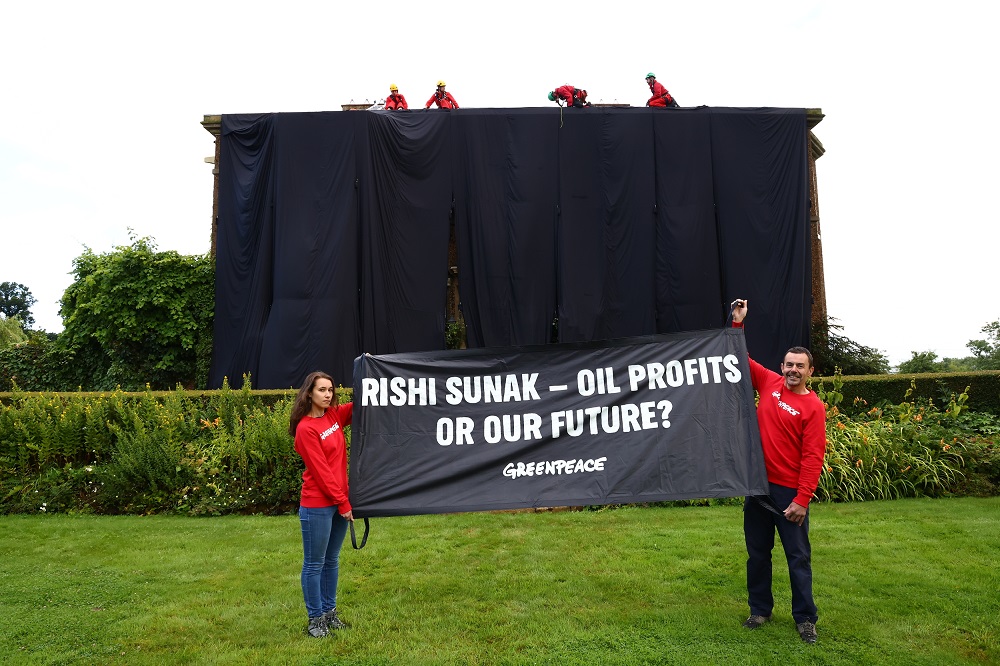 Martin Shipton
It's beyond question that the level of toxicity towards politicians has rocketed since the Brexit referendum campaign of 2016.
The vilification of individuals as "traitors" and worse helped create an environment in which MPs and other elected members have been subjected not merely to horrific levels of abuse on social media, but to physical intimidation.
There was a succession of ugly scenes at Westminster during the impasse over Brexit between 2017 and 2019, with MPs – more often than not women – being jeered at and forced to run the gauntlet by hard right extremists as they went about their Parliamentary business.
In addition two MPs were murdered in their constituencies, and while in both cases a terrorist motive for the attacks was established, the violent deaths seemed to chime with what has become a depressingly familiar narrative.
In such circumstances, it's reasonable to expect elected politicians to act responsibly and not do anything that could be construed as inflaming a difficult situation.
This week, following Rishi Sunak's announcement that he wanted to see a resumption of drilling for North Sea oil and gas, Greenpeace decided to hit back by climbing onto the roof of the Prime Minister's constituency home in North Yorkshire.
The environmental campaign group proudly tweeted about its action – and former Plaid Cymru leader Leanne Wood made clear her enthusiastic support for Greenpeace's protest by retweeting it, together with affirmative emojis.

Admirer
I have long been an admirer of Greenpeace's commitment to saving the planet and remember well the scandal that erupted in 1985 when French secret agents bombed the group's flagship Rainbow Warrior in a New Zealand harbour, killing a photographer, as the vessel was on its way to protest against nuclear testing in the Pacific.
Later I was helped by Greenpeace when I was investigating a reprehensible US company that planned to build two toxic waste incinerators in the north east of England.
But in my view Greenpeace was wrong to target the Prime Minister's home. There are plenty of UK Government buildings that could have been used for a protest instead. That would have made it clear to all that the source of grievance was not Mr Sunak as an individual, but his actions as the head of government.
💪👏👏👏🥰 https://t.co/RKMmUgbgGT

— Leanne Wood 💚💛 (@LeanneWood) August 3, 2023
Ms Wood, in my opinion, committed a serious error of judgement when she backed Greenpeace's direct action at Mr Sunak's constituency home. In doing so, she threw in her lot with those who favour the personalisation of political protest. As someone who herself has been subjected to foul abuse by enemies on the far right, it's surprising that the former Plaid leader hasn't grasped the inconsistency of her behaviour.
When challenged on Twitter by Jeff Jones, a former Labour leader of Bridgend council, she doubled down and insisted she was right. In fact, she went further and asserted that Mr Jones was himself part of the problem.
Responding to Ms Wood's retweet of the Greenpeace protest, Mr Jones tweeted: "Totally wrong Leanne.
"What if someone did this to your private home because they didn't like a policy you supported? Another reason for people not standing for public office.
"This is a sinister development and you have to ask where was the security?"
Ms Wood replied: "If you are angrier at me for posting my support for this action, than you are with the Tories for their fossil fuel addiction, then I'm afraid you are part of the problem."
In a further tweet, Mr Jones wrote: "I'm not angry with you. And to describe me as part of the problem is frankly absurd. We live in a democracy and there are certain things that should not happen in any democracy. Any attack on any Prime Minister is an attack on democracy."
Shadow Home Secretary Yvette Cooper subsequently set out the official Labour position: "This is against the law and rightly the police are taking enforcement action – the Prime Minister's home and family should never be targeted in this way."
Senedd return
Some will argue that Leanne Wood's view on the matter is of little consequence. She lost her Rhondda seat to Labour at the last Senedd election in 2021 and currently holds no office in Plaid Cymru.
Yet it is an open secret that she wants to return to the Senedd at the next election in 2026, when her chance of election will be greatly enhanced by the addition of 36 more Members and the introduction of a new "closed list" voting system.
There is also speculation that Ms Wood's game plan is to take back the leadership of the party that she lost in such humiliating circumstances in 2018, being defeated in a members' vote both by Adam Price and Rhun ap Iorwerth.
With the Conservatives likely to face defeat in the general election everyone assumes will take place next year, Labour is odds on to come to power at Westminster. In Wales, there will then be a wholly different political dynamic, with an administration led by Sir Keir Starmer unable or unwilling to deliver the changes that people are hoping for.
Disillusionment is likely to set in, giving Plaid Cymru an opportunity to make gains at the next Senedd election.
What Plaid doesn't need is a maverick ex-leader making irresponsible comments from the sidelines that are unlikely to go down well with voters.
In the main, people don't want to see the homes of politicians being targeted by campaign groups. They have the imagination to know what it would feel like if it happened to them. Such actions are unlikely to be much more popular than those undertaken by the climate activists who throw paint at famous pictures in galleries or try to stop the London Underground by sitting on the roof of tube trains.
Ms Wood should also think about how she would feel if, in the not impossible scenario that she became Deputy First Minister, a bunch of fascists climbed on the roof of her home in reaction to something she had said or done that they disagreed with.
Rhun ap Iorwerth should have a serious word with her.
---
Support our Nation today
For the price of a cup of coffee a month you can help us create an independent, not-for-profit, national news service for the people of Wales, by the people of Wales.