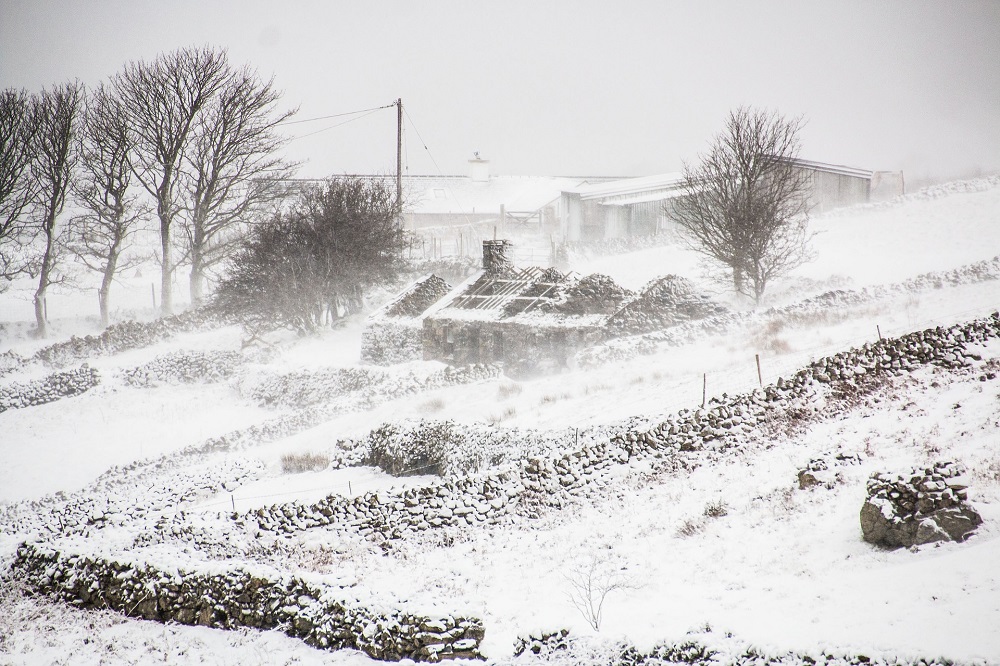 Rhodri Jones, farmer and agricultural solicitor
Last week saw the UK Government announce their plans for funding and future plans for English Agriculture.  Agriculture is devolved, but we in Wales should take note and the Welsh Government should ensure it doesn't try to emulate England's new proposals.
English Farmers will see their Basic Payment halved by 2024 and reduced further as the focus turns from a continuation of the EU based payment to a completely different scheme.  All things being equal, Livestock farmers are predicted to lose a staggering 60% to 80% of their income by 2024.
The main focus of the future scheme is the delivery of public goods and sustainable production.  These terms should be familiar to Welsh farmers after the Welsh Government's umpteen consultations on the subject, which has left us with still no idea of how the public goods are valued.
A complete overhaul of the system was inevitable, particularly given that, unlike the EU, the UK Government has no intention of ring-fencing a significant amount for agriculture.  The English scheme – and the fear is that the Welsh Government's plans will follow suit – continues with the silo approach to Agricultural policy, which has seen the industry become reliant on support payments. The same mistakes continue to be made.
The policies ignore the developing trade situation and the several other areas which are intertwined.  We can think of public health, food policy and the wider rural economy.  For Wales, there is the added dimension of a rich heritage linked to the land and, as the "Iaith y Pridd" Report recently showed, the Welsh language is deeply rooted in our rural communities.

Papering over the cracks
For decades public funding has been present in UK farming and is now baked into farm and food economics. It has been estimated that in recent years some 80% of total farm income in Wales is derived from payments under the EU's Common Agricultural Policy.  Structural change is therefore essential if the funding is to be slashed.
The recent arguments when looking at a new Welsh agricultural policy have included whether the production of food – sometimes sold at below the cost of production – is deemed a public good.  The Welsh Government says no – not even on food security grounds – because there is a market for food.  The market is, of course, broken and distorted and, just like the UK Government, it is ignoring the elephant in the room.
There is no effective food policy in the UK.  The Welsh Government has produced many strategic documents, but nothing which ties them together and feeds through to the real world.  A proper policy would encompass agriculture, the environment, food production & processing, public health, rural economy, culture, language – the list could go on.  Without it there's a vacuum.
As Professor Tim Lang says in his excellent critique of the subject "Feeding Britain", we are leaving the food policy to "Tesco et al".  This has led to a completely extractive food economy, where large companies are now dictating what small amount of money is allowed to trickle down the supply chain to primary producers.
The huge imbalance of power in the market and the wealth which is being taken out of local communities is itself a cause of the current reliance on public money in food production.  A problem papered over with support schemes for many years but now a real issue with Government looking to cut funding.
Transformative Policy possible
Successive Governments – UK and Welsh – have ignored this issue and it has led to a plethora of other problems.  The prevalence of ultra-processed foods has contributed to unprecedented levels of chronic conditions such as obesity and diabetes.
Governments must acknowledge that, having allowed and indeed encouraged this, they need to be part of the solution.  There are stringent regulations that protect consumers when there's a monopoly or oligopoly (small number of sellers in a market) but no corresponding protection for producers where you have small numbers of buyers.   The Grocery Code Adjudicator's remit is far too narrow to be effective in respect of primary producers.
Regulation and the creation of a fair marketplace is therefore one potential solution.  But it could also involve the provision of a protected space in the market for the creation of co-operatives or suitable organisations which could level the playing field to some degree.
Localism and shorter supply chains would be beneficial for Wales but we must also be able to target other lucrative markets and ensure that the profits are finding their way back to our communities.  The potential solutions deserve far more thorough consideration but it's clear that Wales needs a mature discussion about this as a matter of urgency.
The UK Government has chosen its plan and it will be the end of many of England's farms.  Wales needs a different approach.  A comprehensive policy – a genuine farm to fork policy – looking at the wellbeing of its rural communities has the power to be transformative for the whole of our country.
Without one, we will simply limp from one scheme to another, gradually reducing funding, until Wales's rural communities are hollowed out and unrecognisable.