Opinion
Y Crafwr – may you live in interesting times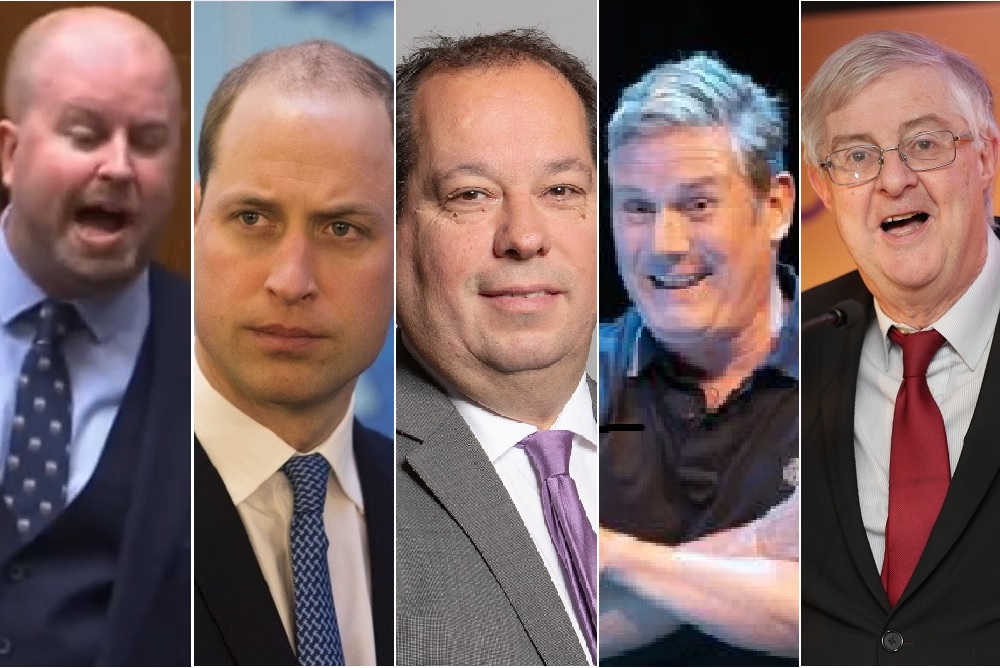 Y Crafwr
The dragon roars in Swansea, NatCs appear in London, a boring prince, a parliamentary committee and Wherefore art thou Welsh Labour? Another quiet week…
Beyond Wales, the hard right NatC shindig this week was a mind-blowing fashion parade of populists in a blended cocktail of cognitive dissonance.
Rees Mogg fessed up that the Tory plan to rig the local elections had backfired, Suella Braverman made no sense, Priti Patel knifed Rishi Sunak, and they were the sensible ones.
The inner mental gymnastics for the Tory NatC supporters in the UK must be extraordinary as they blend muscular unionism with the NatC Twitter bio headline 'restoring a world of independent nations'.
Suffice to say, Crafwr will not be imbibing any of these toxic cocktails!

Evisceration
So to the Welsh Affairs Committee and the interrogation of Professor Laura McAllister and Dr Rowan Williams about the Constitutional Commission for Wales.
Tedious, turgid and torporific?
Certainly not, the inimical and admirable McAllister was her usual brilliant self. Her subtle, forensic and thorough evisceration of the deep thinker and intern appreciator Rob Roberts MP an absolute joy to watch.
Meanwhile the Tory Chair Stephen Crabb, chose to wax lyrical in his closing remarks about his despair at the lack of confidence, ambition and innovation within Wales.
Unconsciously, making the case for a free Wales as these are the characteristics that define small nations across Europe, from Ireland to Iceland to Slovenia and Estonia.
The Crabbster has potential, perhaps he should return to Wales to lead the charge for conservative Indy fans?
Bland Willy
Talking of Indy, those rebels in Wales over at YasSimroo were having a whale of a time this week.
Positive poll numbers, the head honcho having a dig at William Windsor, 'a boring England fan' apparently.
One can only hope for William's sake that 'bland Willy' doesn't take root as a nickname in the less sycophantic parts of the popular press.
The rebellious masses crowning their week with hordes of Indies descending upon Swansea to celebrate their collective joy at the thought of a future Independent nation.
Punchbag
A bad week for Welsh Labour, struck by repeated blows, this week's Welsh politics punchbag. Their erstwhile hero, Sir Keir Starmer MP, presumably the next Prime Minister, doubling down repeatedly on his claims of being a conservative.
Thatcher's true disciple, a more 'real' conservative than the Tories (and apparently proud of it). Backed up by Lisa Nandy, who decided that it's time for Starmer's Labour to 'rediscover' social conservatism.
Posh boy
In this relentless drive for UK dominance at all costs, and principles be damned, Starmer's troops have dropped a posh boy on Pembrokeshire as their candidate for the next general election, much to the chagrin of locals.
The admirable Beth Winters, left wing, outspoken, principled, is being actively campaigned against in her selection process with Gerald (who he?) favoured by the apparatchiks – 'let's have only the malleable Welsh in London please, god forbid that any of them have a valid opinion' said Keir (possibly).
Faultlines
One imagines Mark Drakeford quietly shedding tears into his cornflakes this morning as the realisation dawns that his dream of a socialist Labour movement bestriding the United Kingdom and improving the lives of the majority dissipates with the morning mists.
Adding to the woes of Welsh Labour as the 'clear red waters' become a yawning blue-red gunk across a chasm of vastly differing ideology and belief, is the polling data which so boosted those rebellious 'werin bobl' in Swansea.
It seems that half the Welsh Labour support base is now consistently pro Independence.
A fault line straight down the middle to add to the fractures riven throughout Labour. Faultlines must shift and a seismic event is coming, who will lead the Indy charge in the Welsh Labour movement?
Amidst this fervent in Welsh politics, pity poor Crafwr. No respite this week, with daily action to delight and stimulate.
To quote a Chinese curse 'may you live in interesting times'.
---
Support our Nation today
For the price of a cup of coffee a month you can help us create an independent, not-for-profit, national news service for the people of Wales, by the people of Wales.