Opinion
Y Crafwr: reflecting on a somber week of tragedy and loss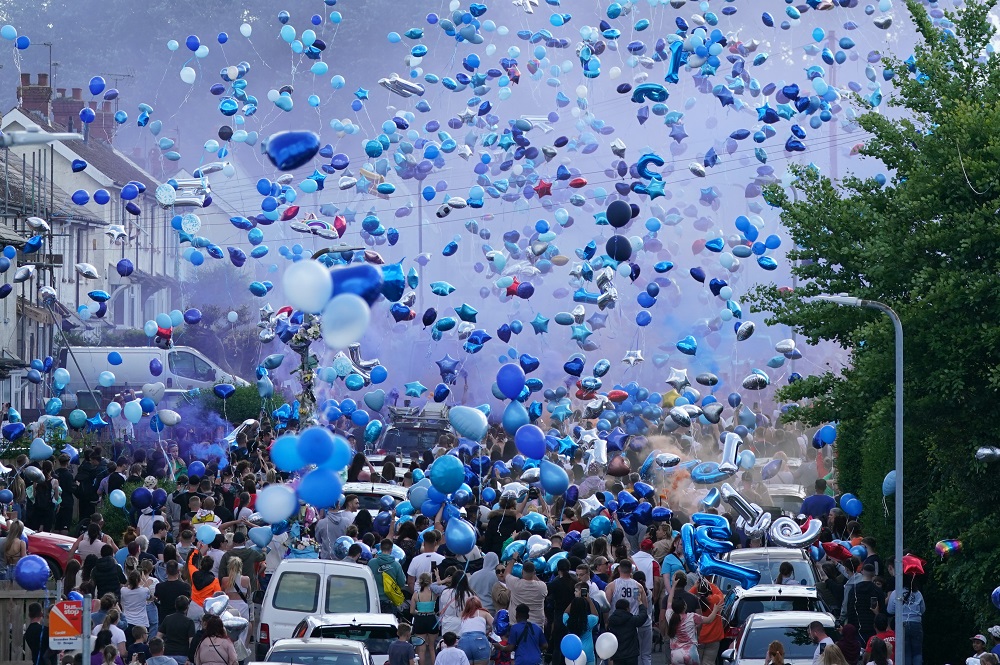 Y Crafwr
This week has been overshadowed by the tragic deaths of two teenagers in Trelai, riots in the wake of that fatal accident and the mixed reactions to all that happened.
The South Wales Police showed that their communications team couldn't find their posterior with both hands, repeatedly.
Alun Michael demonstrated again that his key talent throughout his career has been the ability to fall upward and sideways. This time managing to show the utter pointlessness not only of Alun Michael but also of Police and Crime Commissioners.
Neither of which excuse the UK media, always determined to plumb the depths of the gutter, reacting with shrill hysteria and exploiting this tragedy to the maximum extent to generate clicks and outrage, all based on half truths, supposition and rumour. No wonder that the UK press and media, once revered globally, is now viewed with justifiable horror internationally.
A disgraced outlier amongst countries who, by and large, have honest, reasoned and thoughtful media with a tiny hysterical fringe rather than a broadly hysterical core with the occasional ray of light cast into the darkness by journalistic integrity.
We truly are the sick person of Europe.
Balance
Only as the week drew to a close did reporting start to approach balance and an interrogation of the facts, only then did reporters start to remember that at the heart of this story was one of loss and sadness, only then did serious journalists start to ask serious questions about long term deprivation and the deeper impacts of poverty on lives.
Crafwr tips his hat to those few who did remember the two boys who lost their lives in this tragic accident, who put them front and centre and who resisted being drawn into speculation and provocation.
Crafwr takes off his hat for these two boys.
Full of life, full of vitality, full of joy.
Firm friends in life and in death.
Lives cut short before they began.
This column is theirs and theirs alone.
Harvey Evans, Trelai, 15
Kyrees Sullivan, Trelai, 16
'Gyda'u gilydd, bydded iddynt orffwys mean hedd'

Plaid Cymru
It is a sign of mental toughness to be able to pick yourself up, dust yourself off and keep going no matter the knocks and setbacks you face. Plaid Cymru have taken this to heart it seems, brushing off the relentless bad news and apparent reluctance of any of its leading lights to step up to the plate and aim for the now vacant leadership position.
Undeterred, the interim team has cunningly seen an opportunity to surf the coattails of those rebels at YasSimroo, planning and executing a fairly polished promotional video filmed during the sweepingly successful Indy march in Swansea last weekend.
With no one in the offing and the new combo of Llyr Gruffydd in Cardiff and Liz Savile-Roberts in Westminster looking convincing, will they roll the arrangement on indefinitely? Will they continue to echo the subversives at YasSimroo? Taking their lead from that organisation and mirroring their positive Indy messaging with a rolling two week delay? Crafwr is watching!
A quiet week for the Welsh Tories and Welsh Labour, Laura Anne Jones this week's highlight as she was led astray by ITV, falling into the trap of dismissing Indy support at an inconsequential and inaccurate 20% (still higher than current polling for the Conservatives in Wales at a mere 19%, doth poor Laura dismiss herself too one ponders?).
Self awareness issues aside, up to date polling putting Indy support at 32% blew poor Laura out of the water and the Welsh Indy Twitterati (the WITs) piled on to her in short order with sarcasm so cutting it might make your eyes bleed.
Bombshell
Professor Richard Wyn Jones, political pollster extraordinaire and Wales answer to Sir John Curtice, dropped the bombshell over on S4C that Welsh Indy support today matches that of Scotland in early 2014 just before their referendum. The plot thickens, the earth is moving and Welsh politics is in happy flux! Where and what next on this rollercoaster one wonders.
In happier and more positive news, that fabulous and unique Welsh institution, the Urdd, in readiness for its annual celebratory shindig showcasing the talents of the Welsh yoof (in Llandovery this year), launched their 'Galw nhw allan / Call them out' campaign. Unlike others, the Urdd Comms team goes from strength to strength and Crafwr loves to see their innovative tricks and global reach – this mural a bright little treasure in a sombre week.
---
Support our Nation today
For the price of a cup of coffee a month you can help us create an independent, not-for-profit, national news service for the people of Wales, by the people of Wales.