Sport
The damning words Ieuan Evans wrote about the WRU in his autobiography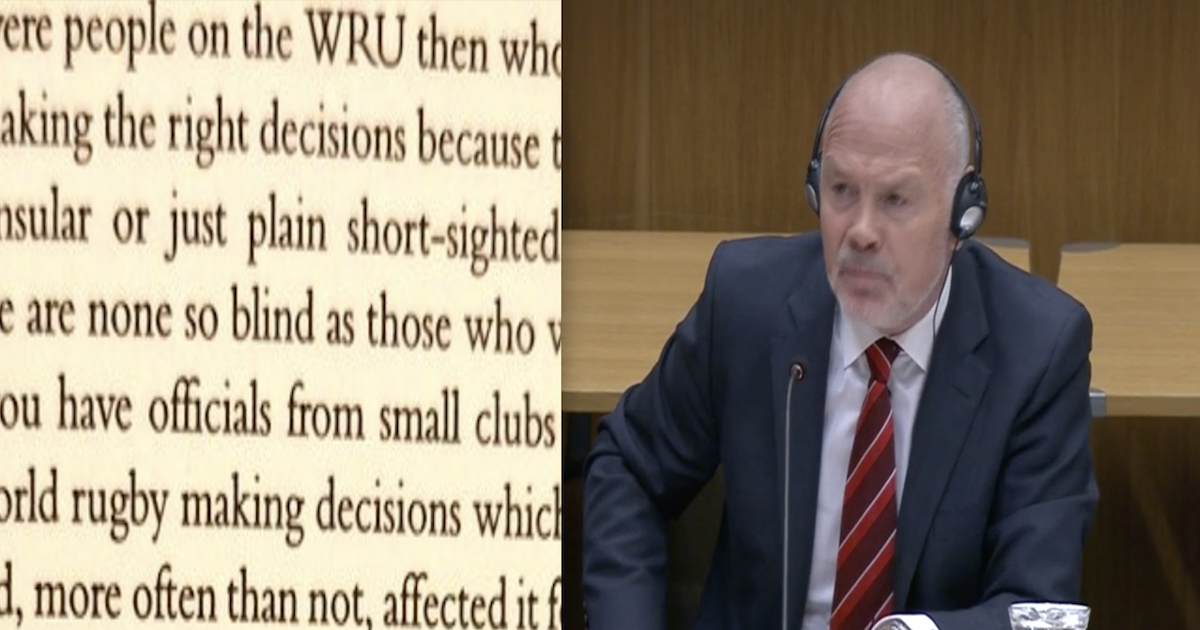 On Thursday the two most senior figures in the Welsh Rugby Union were told they are "in the last chance saloon" when giving evidence to Senedd Members.
Current WRU Chair Ieuan Evans and Acting Chief Executive Nigel Walker were hauled before the Culture, Communications, Welsh language, Sport and International Relations Committee.
The meeting was to consider the allegations of sexism and discrimination at the WRU that were made in a BBC Wales television programme aired on January 23.
Ieuan Evans has been in post since last November, whilst Nigel Walker was appointed on 29 January, replacing Steve Phillips who resigned last week.
Both men, who are former Wales internationals, were put firmly under the spotlight from Senedd Members.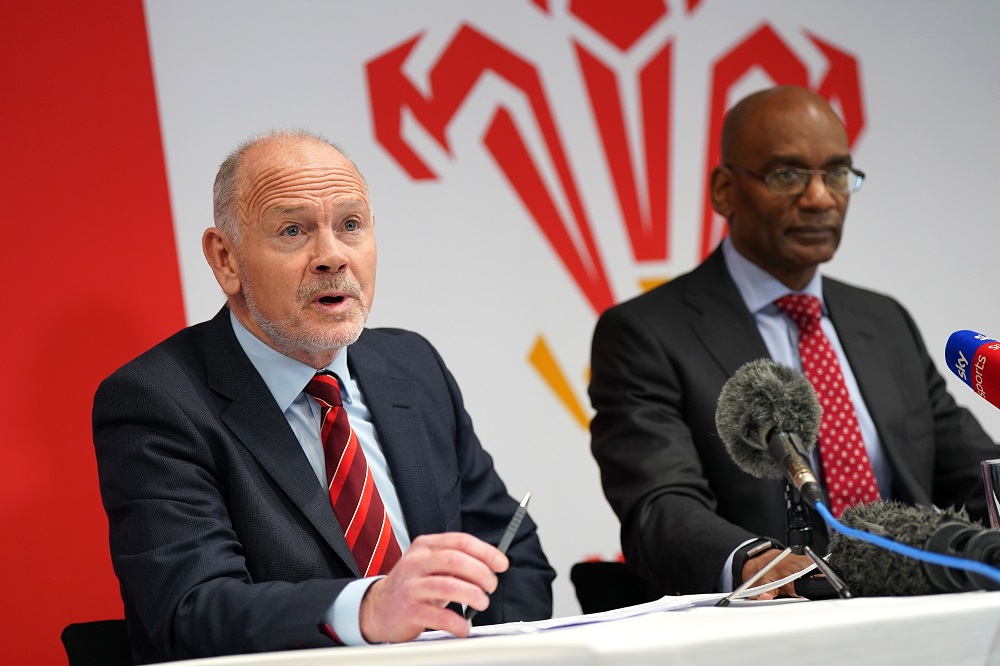 It was a particularly difficult session for Ieuan Evans, who saw scathing words he had written about the Welsh Rugby Union in his 1995 autobiography 'Bread Of Heaven' used against him by Senedd Members Alun Davies MS and Tom Giffard MS.
The members had been fore-armed ahead of the session with Evans and Walker thanks to rugby author James Stafford, who publishes the East Terrace rugby blog.
When the furore surrounding the WRU and under-fire (now former) chief executive Steve Phillips and WRU chair Evans first emerged, the writer took out a copy of Ieuan Evans' autobiography.
Published some 27 years ago, Stafford remembered how critical the former Wales winger had been about the Welsh rugby union. He then published a selection of quotes from the book on his Twitter account. When he subsequently heard that Evans and Walker were due to appear before the Senedd, he made sure that the committee were aware of the words the former player had written.
"I wrote to the Sport Committee this week and linked to my blog about Ieuan Evan's autobiography and his words on the WRU at the time," says Stafford.
"I hadn't read Ieuan Evans's book since it came out in 1995. I was an impressionable young fanatical Welsh rugby fan and about fifteen or sixteen years old at the time. Despite almost three decades having passed, I vividly remembered him writing quite scathingly about the WRU. So as soon as he got elected I took it down from the shelf.
"Sure enough, my memory hadn't played tricks. What he wrote was spot on then and, grimly, just as true now. In fact, if he felt like that in 1995, he should have become even more angry in the decades since. Can anyone honestly point to the events of the past three decades and say you should feel better about the WRU?"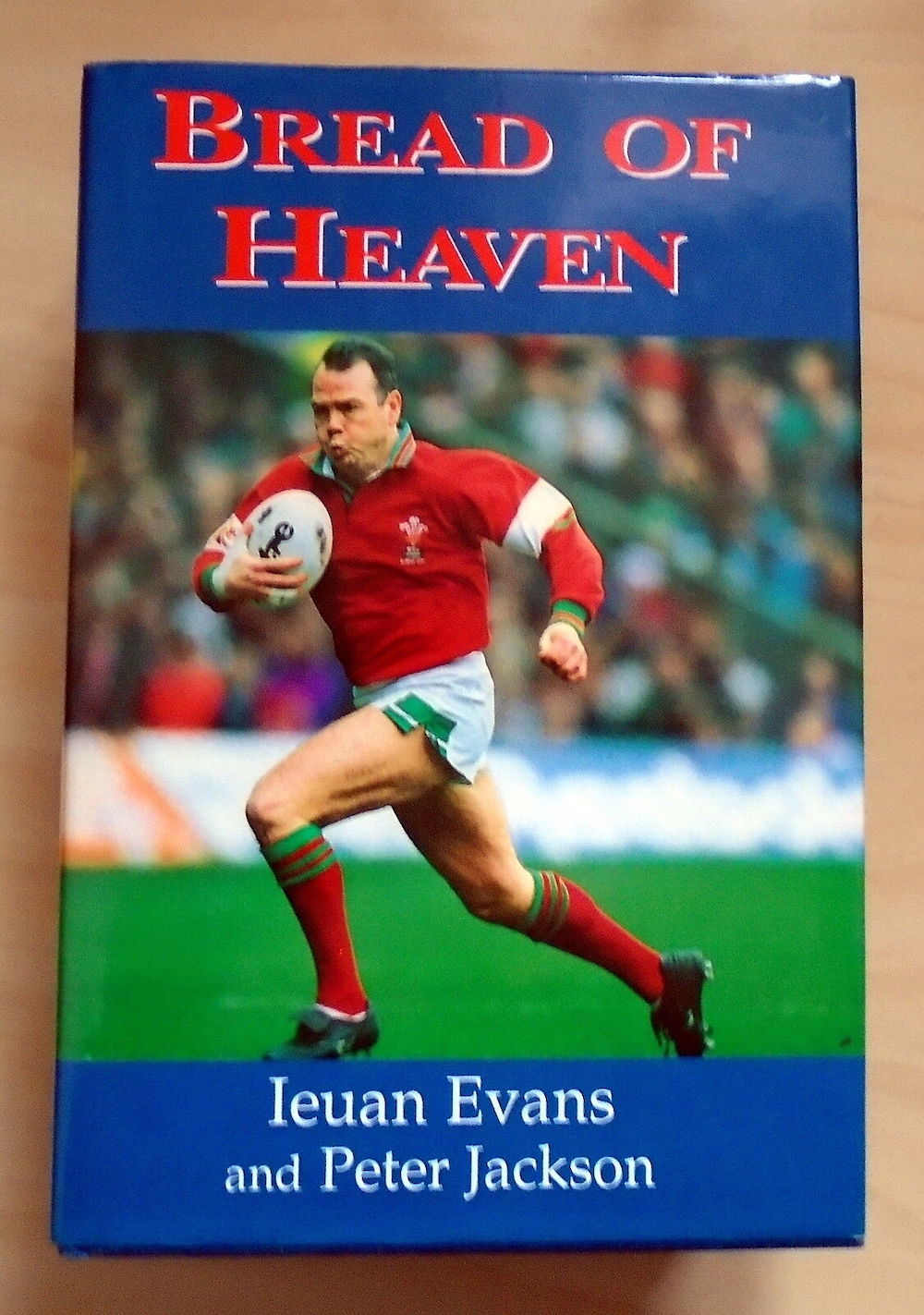 Below are a selection of the damning comments, Evans made in his autobiography.
They include such scathing criticism as: 'Sadly, there were people on the WRU then who simply were not capable of making the right decisions because they were too parochial, too insular or just plain short-sighted. As the old saying goes, there are none so blind as those who will not see.
'How could you have officials from small clubs with no real knowledge of world rugby making decisions which affected the national team and, more often than not, affected it for the worse?
'The Welsh Rugby Union was guilty of such recurring mismanagement that we stumbled from crisis to crisis. We had become a laughing-stock. I could not believe that a nation which had given the world so many great rugby figures over the years should have been reduced to such a shambles.'
'We had been sold down the river by our own union.'

Ieuan Evans (1995) pic.twitter.com/nWvqhlaIez

— James Stafford 🇺🇦 (@jpstafford) December 15, 2022
"Too many small clubs have too big a say…"

Ieuan Evans (1995)#WRUReform pic.twitter.com/J17llFss4y

— James Stafford 🇺🇦 (@jpstafford) December 15, 2022
"Seeing the way Evans had campaigned for the chair role hadn't filled me with any confidence he was the right man for the job and nothing he had done before the removal of Steve Phillips had changed my view on that," says Stafford. "The news on Wednesday about potential reform was the first positive I've really seen.
"Let's not forget, Evans got elected by saying all the right things to all the 'small clubs' he complained about back when he was a player. And what's been lost in a lot of the reporting in the past week is Evans was vice-chair in 2021, an elected national council member since 2020 and was also appointed 'Board sponsor for Equality, Diversity and Inclusion'.
"In light of that, I thought his initial word salad response last week was pretty pathetic — especially his standing by Steve Phillips. The fact Evans didn't want to remove Philips as soon as he came on as chair in November spoke volumes. To stand by him so brazenly when he was a dead man walking indicates to me that the ultimate revolution Welsh rugby needs will not be led by Evans.
"It was clear to anyone with any experience in business or PR or, even, elite sport, that Phillips was going to have to go. So why did Evans back him to the hilt? It's not a good look on any level, is it?"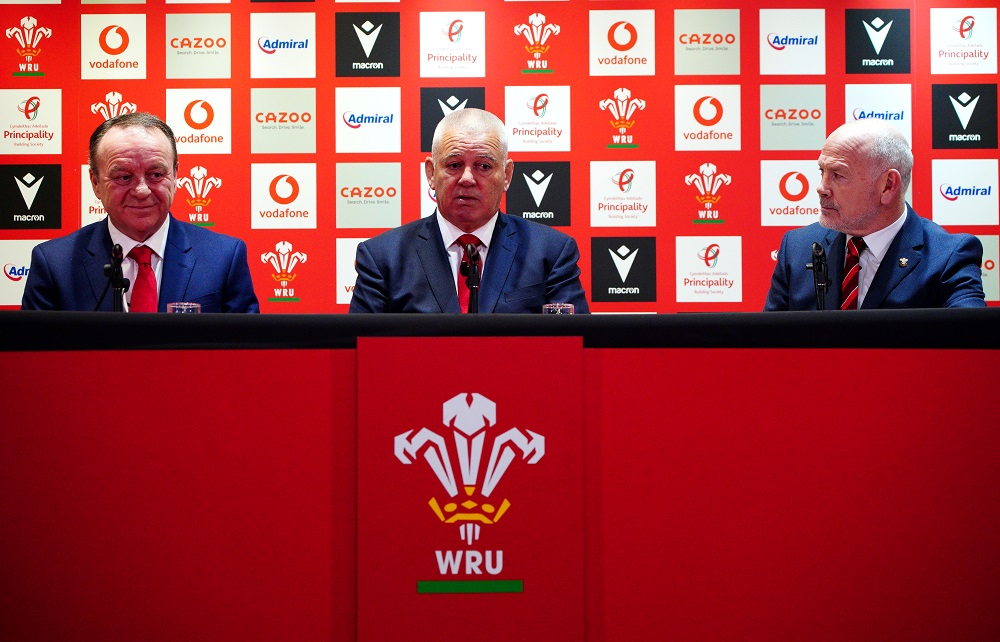 So what would Stafford's advice be to Ieuan Evans now – in light of him having written those damning words about the WRU in his autobiography?
"It's not overly dramatic to say Welsh rugby is at a fork in the road of history," says the author. "What the board does now will be a defining moment in the history of the game. The fact no one on the board saw fit to resign at all initially is telling. Let's not forget, it was only the unprecedented pressure from sponsors, journalists, politicians, professional clubs and fans that finally made Phillips and Evans realise they couldn't quite ride this one out as they hoped. Phillips going isn't enough. Each member of the board should be justifying right now to the public why they are still there and asked tough questions about their ability to lead the WRU in 2023.
"So Evans has started badly. He's called for an external review, which is good. But the WRU specialises in commissioning expensive external reports and ignoring the results and, often, not even publishing them.
"Never has there been a better opportunity to tear everything down and start again," he adds. "The WRU is a Victorian-era organisation dying slowly in the digital age. Evans has a chance here to deliver on the hopes of the younger version of himself and he will have the backing of all sensible rugby people in doing so. If he wants to stay chair then he should immediately begin campaigning for genuine transformational change within the union and splitting the administration of the professional game from the amateur game. They should be quite blunt about it all. If the amateur game continues to have such a say in the elite game, it will collapse.
"If Evans and Nigel Walker don't put every ounce of their beings into demanding this change now, then forget it. The game will die. And if they can't deliver change, step aside.
"I'd also say that the professional clubs, amateur clubs, media, government ministers, fans and sponsors have a huge part to play in holding the WRU to account. If we can't fix the WRU now, then I can't see it ever being repaired. We should relentlessly keep the pressure on."
---
Support our Nation today
For the price of a cup of coffee a month you can help us create an independent, not-for-profit, national news service for the people of Wales, by the people of Wales.