Sport
Watch: The brilliant 'Super Ben Foster' videos that are going viral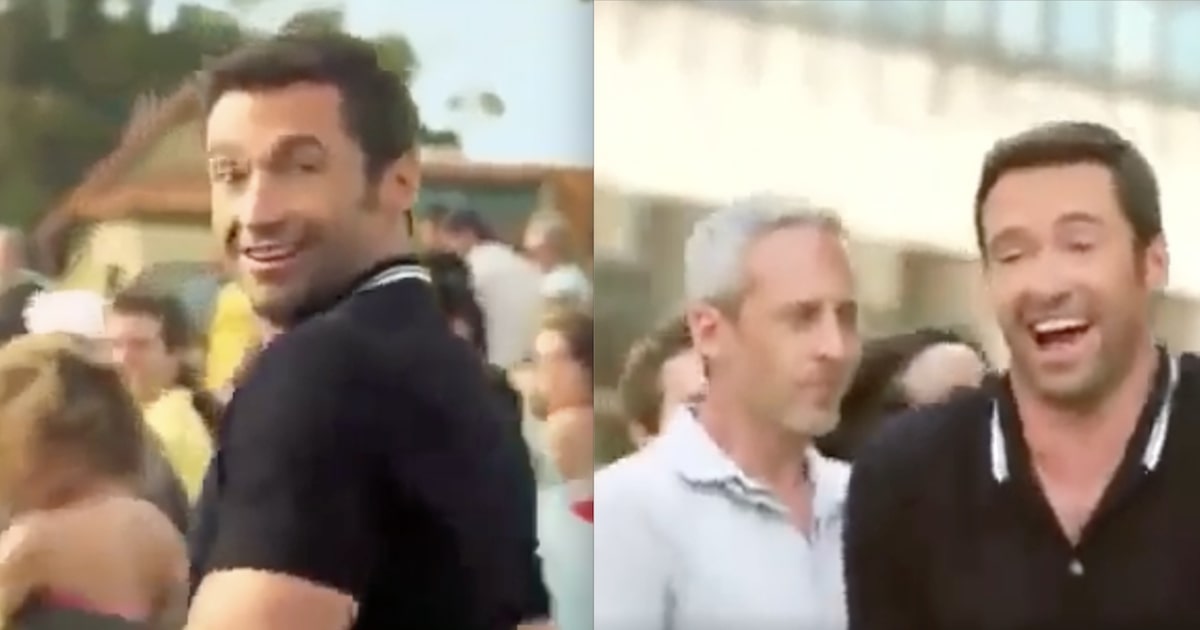 When Wrexham goalkeeper Ben Foster made his heroic last gasp penalty save in the top of the table clash against Notts County little did anybody realise how much of a viral sensation it would become online.
Anybody with any affinity to the club – and to be honest those who don't – couldn't fail to have heard the 'Super Ben Foster in goal' chant to the tune of Status Quo's timeless anthem Rockin' All over The World, which has been all over the internet this week.
Say what you like about social media – yes it can a viper's nest and that's putting it kindly – but when it comes to creativity then you'd have to go some to match the talent to take a song and make something altogether magical out of it.
Here we then find ourselves handing out major plaudits and standing ovations to some of the unsung geniuses who have put together these brilliant 'Super Ben Foster' videos.
To say they are inspired and hilarious would be an understatement. But then when you've got Ryan Reynolds wishing his Wrexham co-owner Rob McElhenney happy birthday with a filmic epic that pulls out all the stops, what better inspiration do Wrexham fans have to indulge their own inspired lunacy.
Hugh Jackman, Will Ferrell, Deadpool, Always Sunny In Philadelphia , Steve Carrell and Carlton from the Fresh Prince of Bel Air are amongst a cavalcade of stars to be given the Super Ben Foster treatment.
So sit back, relax and enjoy the sight of some of your favourite and familiar faces unwittingly indulging themselves in the 'Super Ben Foster' chant.
Every Wrexham fan since Monday 🎵 🧤 🔥 pic.twitter.com/t2j2qZWg53

— Alex Carter (@Only1Carter) April 13, 2023
Deadpool 3 spoiler #superbenfosteringoal @BenFoster @VancityReynolds pic.twitter.com/vaBMZiqWUo

— kirky (@Ryankirky15) April 14, 2023
Ok, so I too have too much time on my hands @RMcElhenney @BenFoster @VancityReynolds #SuperBenFosterInGoal pic.twitter.com/VYA4Dp1cUt

— Rich (@RichWXM) April 13, 2023
Never thought I'd see @RealHughJackman neck a @WXM_Lager and then do the funky chicken to "Super Ben Foster in goal" but here we are!

Up the Dancing Town! ⚽️🏴󠁧󠁢󠁷󠁬󠁳󠁿@VancityReynolds @RMcElhenney @BenFoster @Wrexham_AFC #Wrexham #wrexhamfx #BenFoster pic.twitter.com/FJujDL0pf2

— The Davies Locker (@TheDaviesLocker) April 14, 2023
Couldn't resist after seeing the Carlton version@BenFoster @Wrexham_AFC#WxmAFC #SuperBenFoster pic.twitter.com/UZubHiWFvR

— Dan M (@DanMylc) April 13, 2023
𝙎𝙩𝙖𝙩𝙪𝙨 𝙌𝙪𝙤 𝙛𝙩 #𝙒𝙭𝙢𝘼𝙁𝘾 𝙛𝙖𝙣𝙨 – '𝙎𝙪𝙥𝙚𝙧 𝘽𝙚𝙣 𝙁𝙤𝙨𝙩𝙚𝙧 𝙄𝙣 𝙂𝙤𝙖𝙡'@BenFoster @VancityReynolds @RMcElhenney pic.twitter.com/POzD3ogEm5

— Fearless In Devotion – Wrexham AFC pod & fanzine (@fearlessidzine) April 11, 2023

---
Support our Nation today
For the price of a cup of coffee a month you can help us create an independent, not-for-profit, national news service for the people of Wales, by the people of Wales.