Culture
Magpie Farm: Waking up to spring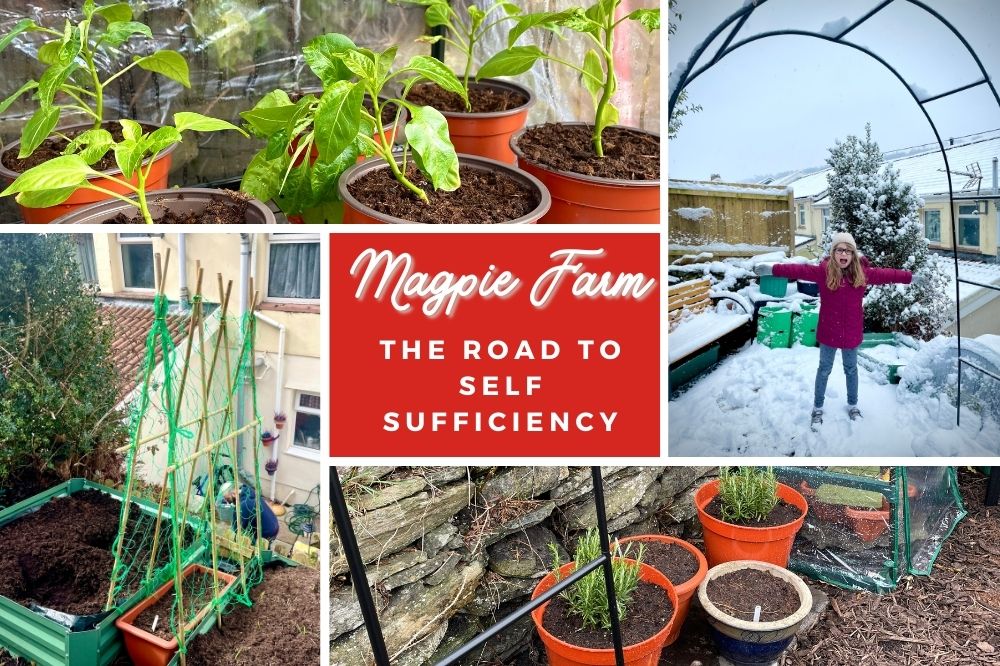 Magpie Farm, March – Emily Price
Something stirs me from a deep sleep. The light in the room has a pinkish haze indicating a fresh new day.
I hear the tuneful mellow lilt of a blackbird and realise one of spring's first dawn chorus performances is what has nudged me from slumber.
I tip-toe downstairs whilst my husband and daughter still doze. It's not yet 6am.
I throw on my coat and listen while the birdsong mingles with the comforting hum of the coffee machine as it drips steaming brown liquid into a mug marked 'head gardener'.
It's been almost three months since we embarked on our dream of a more self-sufficient life. The end goal will hopefully one day lead us to a mid-Wales farm abundant with home grown produce, chickens and even bees.
For now, we agreed to spend a year or so as a practice run in our old miner's cottage nestled in the south Wales valleys before we start the hunt for a fully-fledged small holding.
As I climb the higgledy-piggledy steps to our back garden perched on the Welsh mountainside, the air has a distinct spring like feel – although at this point in the year it's still tinged with a chilly charm.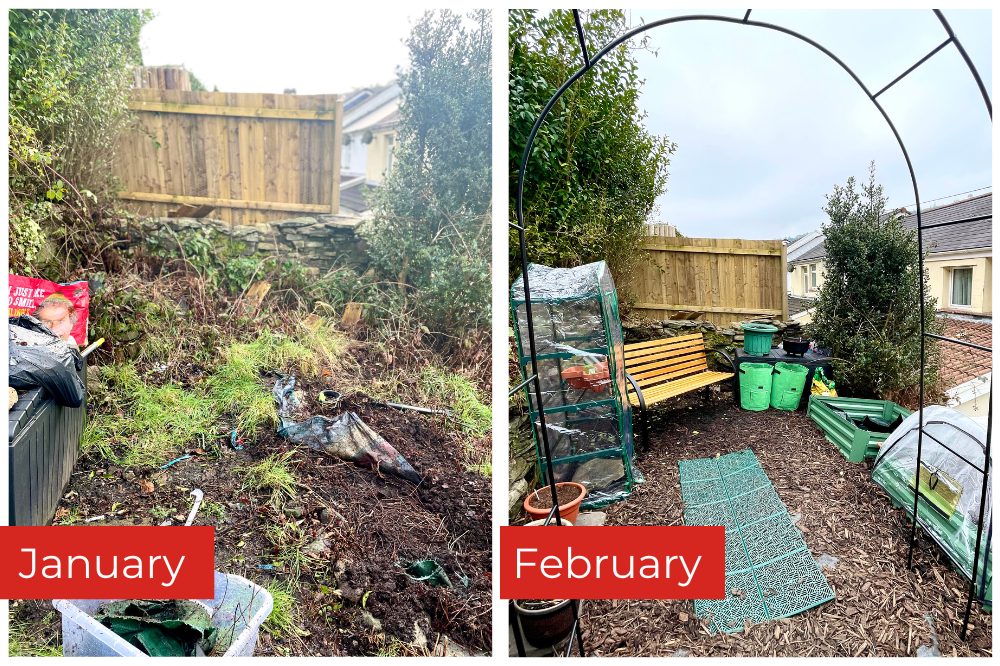 Early signs
Magpie Farm is very different to how it began a few months before when it was a bramble strewn mess.
By the end of March, so many treasures had begun to peak out from the moist dirt that only a few weeks prior had been a frozen winter wonderland during a freak snowstorm.
Bags loaded with chitted potatoes are starting to show early signs of leafy green crowns and strawberry sets stand proud in containers after somehow prospering beneath thick layers of snow and sub-zero temperatures.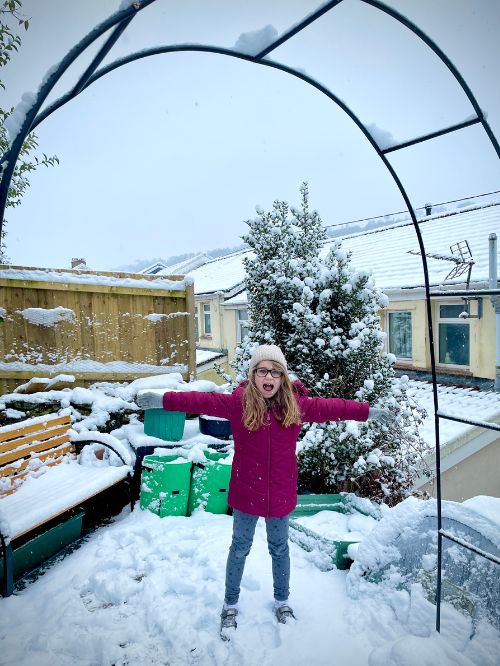 Lessons
As I sip my coffee, I survey the newest editions to our raised beds, planters and grow bags.
Yesterday we planted lettuce seeds and a carrot variety that promises to display all the colours of the rainbow.
We fashioned together a clumsy looking bamboo structure for pea plants to reach for the sky and tucked cabbage seeds in tight with a fleece cover to stave off any final visits from Jack Frost.
March was a turning point for Magpie Farm with many lessons learnt and challenges overcome.
We learned that large plastic greenhouses, although cheap and impressive looking, will not last one day on a windy Welsh hillside.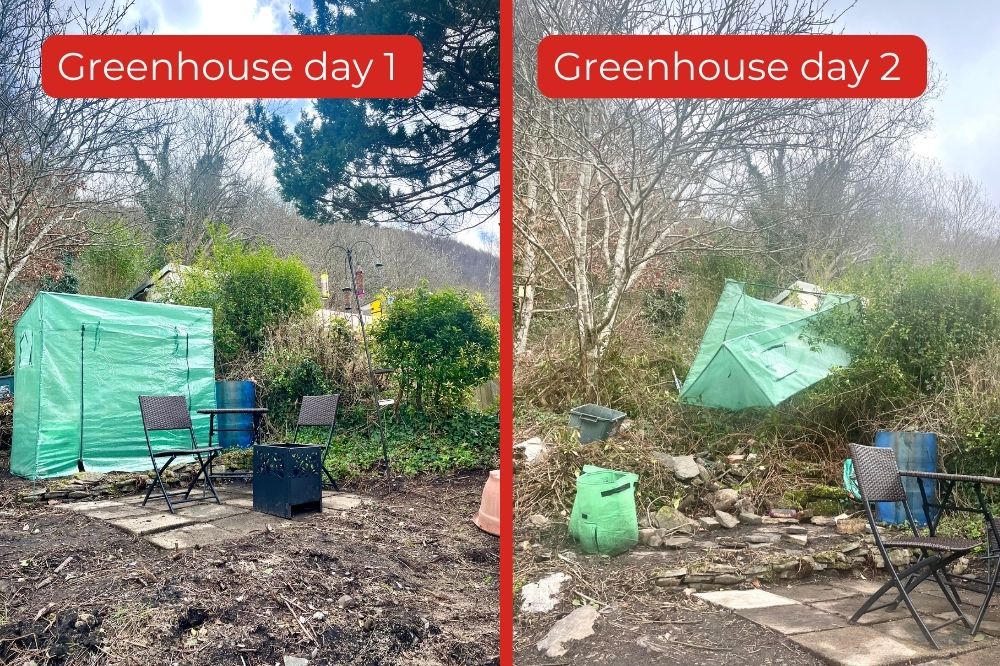 After wrestling the plastic demon into its flimsy frame, we weighed it down with rocks and pegged it 'securely' into the ground.
All we really did though was create a very heavy object that seemed to have only one purpose in life – to take flight and smash everything in its path.
Following the greenhouse massacre of March, we vowed to never purchase another plastic fiend no matter how snazzy the advertisement.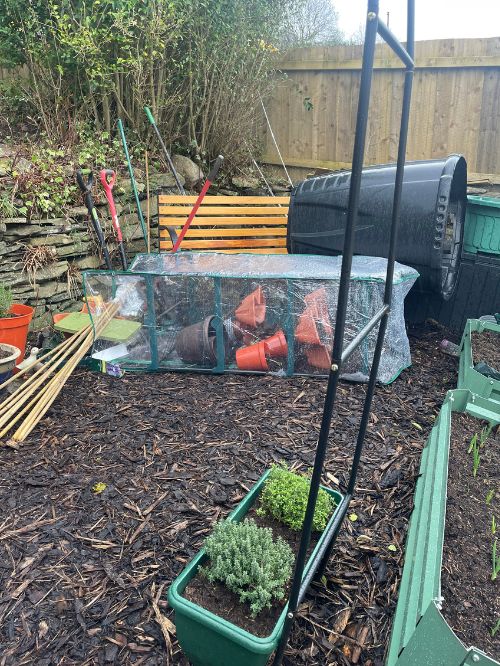 True leaves
Our tomato and pepper seedlings did far better this month as we nursed them from scratch in the warmth of our home after a harsh February frost obliterated our first crop.
Now the seedlings are displaying their first 'true leaves' and have graduated to larger pots ready for the outside world.
We spent warmer days pottering around the 'farm' carrying out various gardener tasks which included scattering huge handfuls of wildflowers to encourage pollinators.
On rainy days when our wellies kneaded the muck into brown rivers either side of the raised beds, we snuggled up inside reading books on how to identify dastardly garden pests that can wipe out entire crops.
We placed bird boxes in the trees and crossed our fingers as a lone blue-tit made countless journeys back and forth to stare into the entrance of one of the boxes on an apparent house hunt.

Freedom
Our space had grown so much since January from one tiny rectangle of land to a large area with so much room for abundance.
And yet, we still yearned for more freedom.
As the clocks are forced forwards by our own hands to hail longer days, we look forward to a summer glut.
But with every day spent on our beloved Magpie Farm, we imagine a future version of our family, one where land stretches all around us and chickens cluck lazily as they peck the leftovers of a cabbage harvest.
We will get there one day – but for now, Magpie Farm is waking up and experiencing spring for the first time.
Magpie Farm will return for another instalment in April…
---
Support our Nation today
For the price of a cup of coffee a month you can help us create an independent, not-for-profit, national news service for the people of Wales, by the people of Wales.