Culture
Review: 'things found on the mountain' by Diana Powell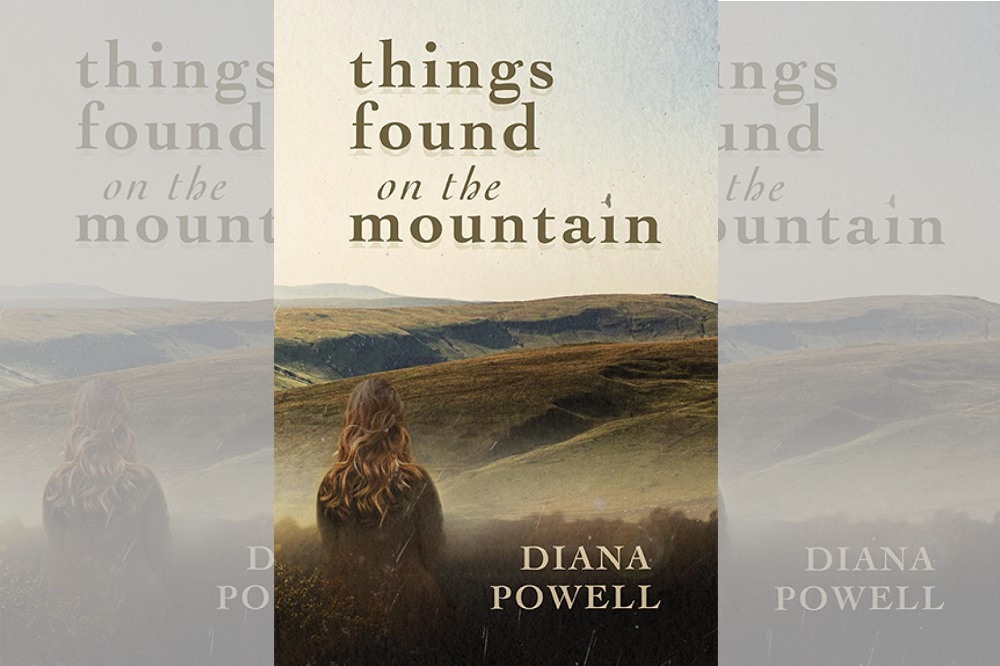 Philippa Davies
At a cursory glance, you could be forgiven for imagining 'things found on the mountain' by Diana Powell, to be a 'shawl and clogs' novel. The brownish cover features a landscape and the back of head of a young woman, also brownish.
The blurb on the back cover tells us: 'Set in the Black Mountains, this is a story of the loss of innocence for Beth, for the landscape and for a way of life'.
But 'things found on the mountain' is much more than a 'shawl and clogs' novel, being set during the First World War, where Beth, shepherdess main character, has taken over responsibility for the farm's flock, following her brother's designation as 'missing in action'. Her family cope with this loss in different ways, which create distance between them.
Eric Gill and David Jones
When a colony of artists arrive to live in a nearby monastery at Capel-Y-Ffin, Beth's story starts to twist and turn with darker implications, for this party includes Eric Gill and family.
For forty-three years, renowned sculptor Eric Gill documented in his diaries not only what he earnt and spent, but sexual activity with his sister, daughters and dog.
A controversial figure, his statue of Prospero and Ariel which adorns the BBC's Broadcasting House in Central London, was attacked earlier this year and last.
In featuring him in her story, Diana Powell raises questions on how we react as readers to characters history tells us are morally reprehensible, and the extent to which the morals of a creator shape our appreciation of their artistic output.
Bearing in mind what we know about Gill, 'things found on the mountain' includes powerful scenes charged with malevolence:
Here Beth introduces Gill and his family to the witch's pool, Pwll-Y-Wrach, and observes them in the water:
Then he would be back amongst the girls, reaching out for one or other of them, embracing, or pulling then down into the depths; sometimes he would turn and gesture for them to climb on his back, his shoulders. And they would do as he asked, and he would ride them around, then tip them off, to more shouts, screams, laughter. And he would dive down after them, and the two – whichever two it was – would tangle together, like pond weed, until they must come up for air.

Artist and poet David Jones also features as a character, and is engaged to Gill's daughter, Petra. Described as 'decent' compared with Gill's 'indecent' he is much more likeable.
I knew little about David Jones before reading this book, but it turns out he was a most talented painter and poet. Kenneth Clark described him as Britain's greatest living painter in 1965, and no less than Dylan Thomas, TS Eliot and WH Auden were big fans of his poetry.
He spent 117 weeks in the trenches in the First World War, the longest of any writer.
Unique rural Welsh voice
'things found on the mountain' performs that marvellous function here of strong historical fiction; to provoke a reader to go off and investigate. And Diana Powell is brave and skilled in how she depicts these characters, in this imaginative, close study of how farmgirl Beth enters their world.
Her writing is sparse, incisive and poetic and coming in at 137 pages, this novel is an excellent choice where you seek a most absorbing read to enjoy in a couple of hours.
While this is a book set in the early twentieth century one of the main themes has enormous resonance today.
The incomers start to possess the land they dwell on, they talk of 'our stream', 'our river' and while they do their thing as creative bohemians, the Grwyne valley next door is being destroyed and flooded to make a reservoir.
Of no consequence to them, they ignore this pillage and leave as impulsively and whimsically as they arrived, to return to England.
Smoke, machines, noise – no they simply could not be there, not in…'Paradise'.
She had heard Gill say as much to Gabriel. 'Let industry do its worst. The Black Mountains will remain untouched and their green valleys lead to nowhere'. Had he not even seen the valley next to his, soiled black and leading to a reservoir?
Diana Powell has to this reader a most distinctive unique Welsh rural voice. A winner of several short story awards, born in Llanelli and now living in North Pembrokeshire, she previously worked as librarian in Talgarth and Brecon where this story is set. I look forward to hearing a lot more from her.
things found on a mountain by Diana Powell is published by Seren Books. It is available from all good bookshops. You can read an extract here.
---
Support our Nation today
For the price of a cup of coffee a month you can help us create an independent, not-for-profit, national news service for the people of Wales, by the people of Wales.