Opinion
The strange death of Welsh nationalism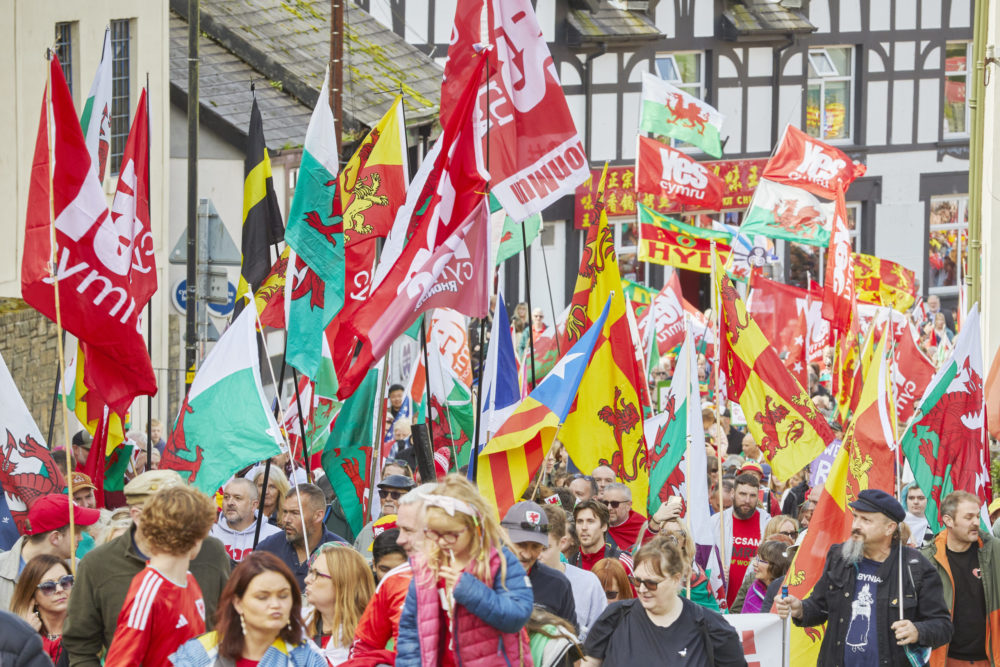 Chris Carter
Welsh nationalism is far from dead. The street movement is stronger than ever, 10,000 people rallied in support of Welsh independence in Bangor this weekend. However, the Welsh nationalist movement's only political party, Plaid Cymru, is in dire straits.
The party is falling further and further behind in opinion polls following the embarrassing resignation of Adam Price in May this year, after a series of failures to deal with a "culture of sexual harassment" within the party, led to a damning report and Price's resignation.
For the uninitiated, Plaid Cymru have been Wales only electorally successful pro-independence party in the nation's history and is facing not only more humiliating defeats, but seeing its influence over Welsh politics weaken by the day. In order to find out what went wrong, it pays to start at the beginning.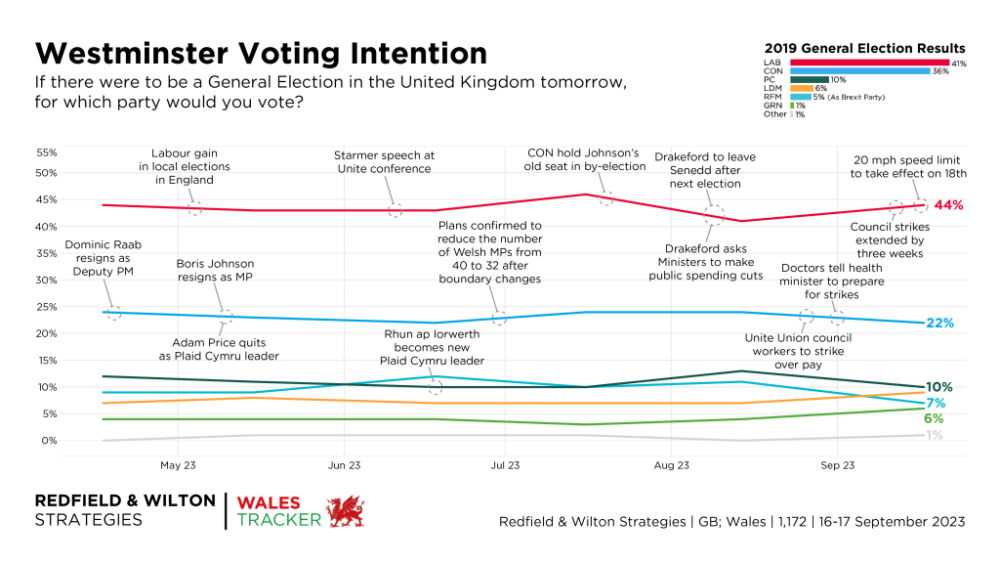 Historic Success
The late 90's were a great time to be a Welsh nationalist. In 1997, the referendum on devolution was secured by the slenderest of margins. Plaid then triumphed in the 1999 Welsh Assembly elections, capitalising on the post-referendum national sentiment and a bitterly divided Labour Party.
Everything appeared to be going Plaid Cymru's way, having successfully taken heartland Labour seats, Islwyn and Rhondda, unexpectedly opting for Plaid for the first time, and becoming the main party of opposition in the first Parliament.
Three decades after winning their first parliamentary seat, the party of independence was at long last the primary antagonist to Labour's position in Wales and now chief challenger in former coalfield strongholds at the dawn of the 21st Century.
All seemed to be blowing Plaid's way at the foundation of Wales first parliament since the Glyndŵr uprising six hundred years prior.
The Fall
So why, nearly 25 years later, is today's Plaid in freefall?
In 2023, Plaid Cymru finds itself embattled on all fronts. Not only have they recently lost a well recognised leader, political problems continue to mount.
Their main political challengers, the Labour Party, are the most popular they have been in a generation. Boundary changes for MPs being sent to Westminster have reduced Wales representation from 40 MPs to 32. It leaves Plaid with just two safe Westminster seats, Dwyfor Meirionnydd and Ceredigion, down from four.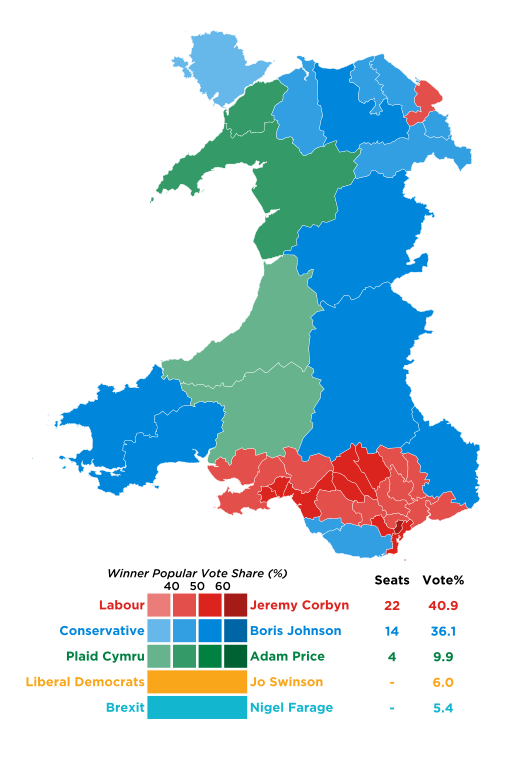 The changes have forced the party on the defensive against staunch challenges in heartland Carmarthenshire, where they hold a narrow majority, while Arfon is lost to boundary changes. Ynys Mon, while currently having a Conservative MP, is their only other likely gain going into any general election, where they are in close third.
Outside of this handful of Westminster seats, one is hard pressed to find anywhere the party can expand its outlook.
Plaid's cousins in Scotland, the SNP, by contrast had middling success in the 2010 general election. This being the election the year before they swept to power in the Scottish Parliament and held a referendum on independence, despite only winning 6 seats out of 59, were second in 28 seats.
In Wales, Plaid Cymru are second in no Westminster seats. Let us not forget, 2019 was one of Labour's worst results since 1935, surely an opportune moment for an insurgent centre-left (albeit nationalist) party in Wales to take advantage? And if not then… when?
The Party of the Welsh Language
It's evident that Plaid Cymru's influence is largely confined to Welsh-speaking areas. This is a country where the mother tongue is not spoken by 75% of the population according to the 2021 Census. It leaves slim pickings for hopes of parliamentary success in Westminster and more worryingly, the Welsh Parliament, where things do not look great either.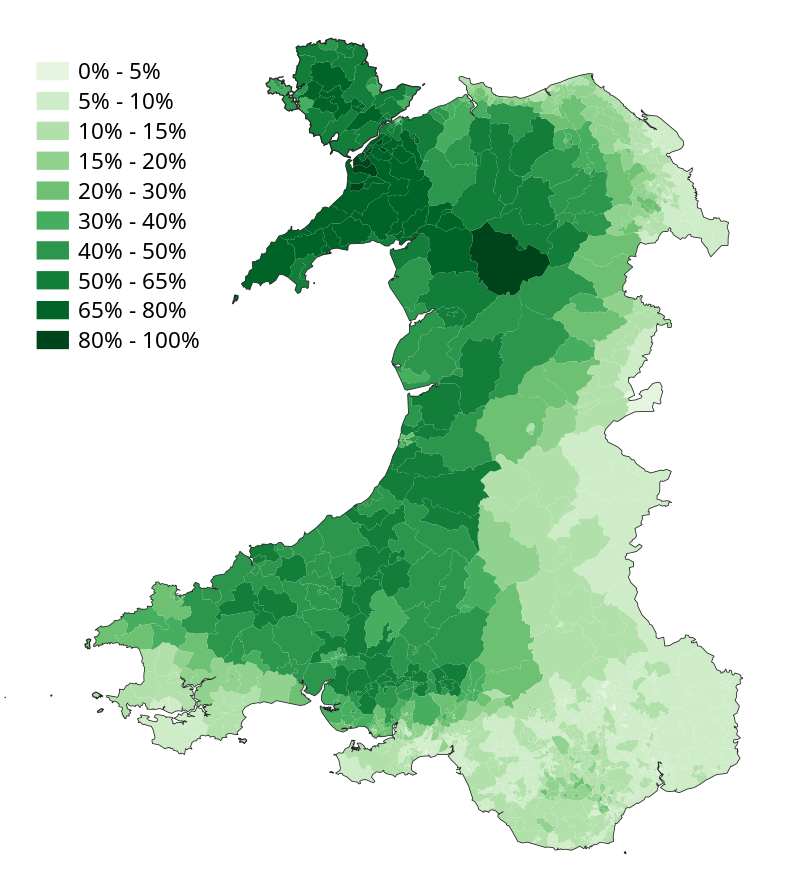 A Loveless Marriage in Cardiff
At the Senedd, Plaid languish in third place behind the Conservatives. Repeatedly forced to support, rather than lead, Labour administrations at the Senedd through either formal coalition like in 2007 or entering into confidence-and-supply style arrangements with the current 2021 co-operation agreement.
Therein also lies the problem for nationalist politicians: it is nearly impossible to displace Welsh Labour from its heartlands. In particular vote-rich Valleys and South of Wales have persistently sent Labour representatives to county halls, Cardiff Bay and Westminster.
Plaid Cymru know in order to achieve the dream of independence they need to win populous areas in South Wales, especially the cities of Cardiff, Swansea and Newport, not to mention multiple valleys to secure a referendum over Wales future. Areas they hold virtually no representation in.
Welsh Labour have also taken time to learn the lessons their Scottish sister party had to learn the hard way when they were almost wiped out north of the border. They have their own playbook for keeping Plaid Cymru at bay and despite public disputes over issues like free school meals, they ultimately need one and other to govern at the Bay.
By hugging Plaid close, Labour continue to prevent the differentiation the SNP managed before their breakout election in 2011 that nearly ended the 300 year union.
More anecdotally when researching this piece, a defector to Plaid Cymru from Labour admitted to me that they are much more disorganised than Labour when it comes to being an effective campaigning machine. Some things public polling and election data cannot explain. One being that sometimes you need to be able to organise an army of door knocking volunteers, or at least a few highly dedicated ones, in order to win.
Green Shoots?
This is where three beams of light shine through. The first being that Plaid have a fair spread of local Councillors engaging in pavement politics. At Council level, they run four Welsh Councils in Welsh speaking heartlands and are the main party of opposition on the more anglophone Caerphilly and Rhondda Cynon Taf Councils, with representation on Vale of Glamorgan, Neath, Conwy, Wrexham and Denbighshire Councils.
The voting system for the Welsh Parliament is also soon to change, adopting a proportional voting system, which will make the party less vulnerable to the brutal first past the post system that left them in this serious predicament in the first place. It goes to show the nationalist tail can wag the Labour dog, the changes to the voting system, as well as the Senedd's expansion were cannily negotiated by former leader Adam Price after all.
Finally, following the resignation of Adam Price as leader, Rhun ap Iorwerth has been elected as their new media savvy and energetic leader. His main attack lines since being anointed leader have been directed at the Labour Party, which suggests a break from the easier relationship the Welsh Labour Government enjoyed under Price.
With his background in media at BBC Wales, many hope Rhun ap Iorwerth could be the knight in shining armour that Welsh Nationalism needs. The one to lead on the long march from Welsh-speaking heartlands, through the South Wales valleys and onto the Senedd. Though it is still far too early for nationalists to get their hopes up.
An Untimely End
As things stand, Welsh Nationalism's political hopes are at their lowest ebb since the foundation of the Assembly. With the only real hope for Plaid being the potential for decline in the Labour Party's historically high popularity, which is not a solid strategy however one looks at it. Though with record support for independence and a leader capable of capturing Labour votes, rumours of Welsh Nationalisms death may have been greatly exaggerated.
---
Support our Nation today
For the price of a cup of coffee a month you can help us create an independent, not-for-profit, national news service for the people of Wales, by the people of Wales.