News
Plans to house asylum seekers at Stradey Park Hotel are withdrawn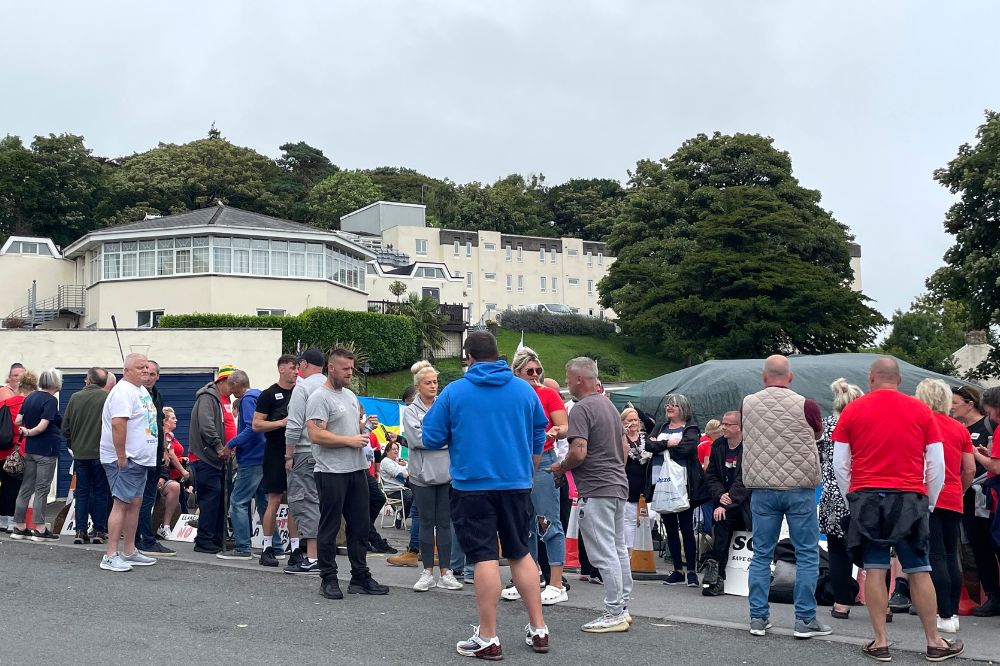 Carmarthenshire County Council has today received written confirmation from the Home Office of its decision to withdraw its plans to house asylum seekers at the Stradey Park Hotel and Spa in Furnace, Llanelli.
The County Council is pleased that the Home Office has come to this decision. Council Leader Darren Price and Chief Executive Wendy Walters had both written to Home Office Ministers and senior civil servants last week outlining their concerns with regards to escalating community tensions and urging the UK Government to withdraw from the site.
The Local Authority will continue to work with Dyfed Powys Police and the hotel owners to ensure that the site of the Stradey Park Hotel is managed appropriately, for the good of the community of Furnace and Llanelli.
Leader of Carmarthenshire County Council, Cllr. Darren Price said: "I very much welcome the decision of the Home Office to withdraw its plans for the Stradey Park Hotel; it's the right decision for the hotel and more importantly, it's the right decision for the people of Furnace.
"Now is the time for the community of Llanelli to come together, to heal from the experience of the past few months.
"On the issue of providing sanctuary to people in desperate need, I will reiterate Carmarthenshire County Council's desire to continue to welcome our share of asylum seekers from countries such as Ukraine, Afghanistan and Syria to our county via the dispersal model which has worked successfully in Carmarthenshire for many years."
Responding to the news, Llanelli MS, Lee Waters said: "I'm glad the Home Office have finally seen sense and have realised their plans for Stradey were unworkable and wrong-headed.
"But what a mess they have created, and now leave behind
"A cherished hotel has been wrecked by Tory incompetence and it is not clear what the owners now intend to do.
"They need to put right the damage they have caused."
This slideshow requires JavaScript.
STRADEY PARK HOTEL TIMELINE
6 June
'We're not racist nimbys' say opponents of Llanelli asylum plan
7 July
Council loses High Court bid to block asylum seeker hotel plan
25 July
Judge adjourns Llanelli asylum hotel injunction bid after receiving letters from locals
27 July
Llanelli hotel earmarked for housing asylum seekers granted injunction against protesters
17 August
Police appeal for calm after escalation of protests at Stradey Park Hotel
23 August
Police confirm 17 arrests at Stradey Park Hotel protests
25 August
Llanelli – The voice of love and compassion you're not hearing
30 August
Gypsies & Travellers are all too familiar with racist protests like at Stradey Park Hotel
2 October
Dozens of protesters occupy Llanelli hotel planned for asylum seekers
3 October
Six arrests after fires at hotel set to house asylum seekers
6 October
Asylum seeker plans for Stradey Park Hotel in doubt following fire safety inspection

---
Support our Nation today
For the price of a cup of coffee a month you can help us create an independent, not-for-profit, national news service for the people of Wales, by the people of Wales.